According to you, which are the major issues brands should focus on to strengthen the RMG sector of Bangladesh?
Strengthening Bangladesh's RMG sector is a proposition whose foundation is grounded in the endeavours that we as industry participants are willing to pursue into the foreseeable future. The quality of the fashion products we are able to design and develop ultimately plays a big role in determining how we are able to collaborate with fashion brands. To this end, product development capabilities, product diversification strategies, and improvements in overall efficiency are critical factors for us as industry participants.
To position ourselves as creative fashion manufacturers, we must focus and invest in product development as a cornerstone of our business platform. Fashion designers representing brands are constantly looking to work with companies that are becoming increasingly design-driven, with the ability on the manufacturers' part to offer product re-engineering to attain price and value fit becoming integral to the understanding between the stakeholders in consideration. In this regard, fashion manufacturers should be willing to invest into R&D with a viewpoint of being able to service brands with innovative designs and concepts, and the culmination of these efforts would possibly allow for better technical collaboration prospects with the end decision-makers. 
Product diversification should be another major focus area, for many manufacturers have been positioned too narrowly into a few product segments, and unless there is an initiative in exploring different machinery setup and expertise development needed to manufacture different product categories, many manufacturers will struggle to carry their respective businesses into the long-term horizon without offering their customers a versatile manufacturing approach. Transitioning to different product segments that require more versatility in machine and production layouts require a willingness on the manufacturers' part to take a certain amount of risk, without which enhanced value-addition based products cannot be attained. 
From an efficiency perspective, though there have been gains across the industry in terms of improvements in workers' technical efficiency over the past decade, most manufacturers will still realise that we are quite far from the efficiency benchmarks we really should have attained by now. There is still tremendous room in terms of deploying meaningful and sustainable technical training required to raise the quality standards of our manufacturing. Manufacturers who are able to create cleaner manufacturing ecosystems and put in place mechanisms for better resource consumption and waste management, would also be positioning themselves as better long-term manufacturers of sustainable fashion.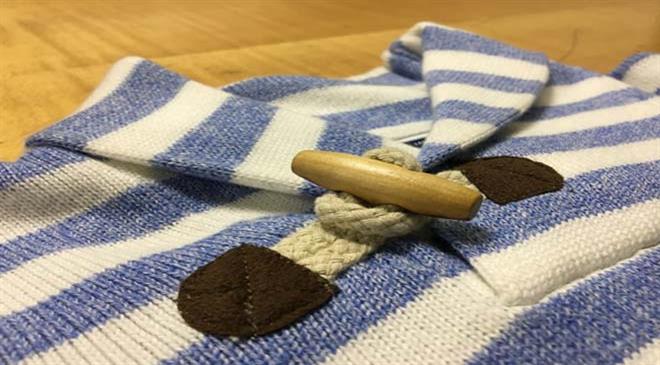 What are the current situations plaguing Bangladesh's RMG industry? What is the government doing about it?
Taking a conservative stance on the current situations that are placing great strains on our industry at large, it would be an understatement to claim that these are indeed extremely challenging times for a predominant portion of the sector. In the recently concluded year, 63 Bangladesh Garments Manufacturers and Exporters Association (BGMEA) and 70 Bangladesh Knitwear Manufacturers and Exporters Association (BKMEA) member factories were shut down, rendering around 62,583 workers jobless.
At the heart of the situation lies several, interrelated factors that combinedly, have led to this point. Against the backdrop of a stagnant global economy that has led to declining apparel prices and downward pressure on unit cost prices, Bangladeshi garment manufacturers find themselves losing competitiveness owing to rising production costs attributable to the implementation of a new wage structure as well as other cost components including electricity, gas, and bank interest rates. 
Many factories placed in the small to medium-size categories could not secure the banking support they needed to improve their compliance requirements, and several others struggled with securing enough work orders to keep their operations running. Furthermore, we have now reached a point where the industry is suffering from over-capacity, as for the past several years, a predominant segment of our industry have been mostly focusing on a narrow range of basic staple products that make up the bulk of our exports. Hence, with most factories competing in this very saturated space, the primary competing factor for most of us has been the prices we are able to offer our customers. 
The government has been working closely with the industry participants in an effort to provide different stimulus and incentive packages that it deems could provide a certain level of relief to garments exporters. In addition to the export incentives available to manufacturers for exports to the traditional markets, the government has been promoting a higher cash incentive bracket for exports to what it considers non-traditional or new markets. The apparel industry is also being fully exempted of VAT on bills for utility consumption, including gas, electricity and water. 
The government has also made special tax provisions for industry participants who have set up eco-friendly manufacturing operations eligible for Green Building certification by internationally accredited certification agencies, such as the United States Green Building Council (USGBC).
Do you plan to expand your production capacity or introduce new products? Please share a few details about your future plans.
As a medium-sized organisation with more than two decades of operations, our management has traditionally been quite conservative as it relates to our production capacities as well as the range of products we have been manufacturing. One of the core aspects of our marketing strategy has been to be able to work in close cooperation with the kinds of fashion brands who envision the kind of fashion collections that we feel personally invested in. To that end, we have made a conscious decision to keep our production capacities at a range where we can work with smaller MOQ's (minimum order quantities) and have the flexibility to focus on integrating different fabrics, yarns and embellishment techniques into the products we manufacture. 
We had a target to transition into an automated knitting ecosystem for our sweater factories, and over the course of the past 5 years, we have attained our initial target. The focus for the next few years is to be able to optimise the existing production capacities and to focus on integrating further value-addition sewing and knitting techniques into our capability matrix. We feel that our existing capacities are more or less at the level it needs to be for an organisation of our size, keeping in consideration the product propositions we are focusing on. 
As far as new products are concerned, focusing on mixed-media garment items remain our primary area of focus for the immediate future. We are still lagging behind in having a very strong research & development team to take us to the next level of product expertise and exposure, and that remains one of our key ambitions with an eye on the future. For several years, we have focused on developing core expertise in areas such as the application of machine washable knitwear in luxury yarns such as pure merino wool and different wool blends. We have not yet attained this expertise to the level that we would have liked and remain committed to working on these aspects of technical applications. 
Another ambitious inclination of ours for the longer-term horizon is a vision to build a modern and vertically integrated 'Green Factory'. As we take the steps towards incorporating eco-friendly manufacturing practices across our factories, such a step becomes integral to the long-term survival prospects for an organization which is two decades into its learning curve. Along with a project of this nature, we would be considering product categories and specialties that we are currently unable to accommodate within our existing ecosystem. (PC)