Our new tech will hit the market by end-2020
Sonovia is developing a breakthrough, single-step, Sono-coating process, utilising a unique physical phenomenon called 'cavitation', which eliminates the need for any chemical binders. Sonovia is an alumnus of Fashion for Good-Plug and Play, a leading textile start-up accelerator programme, which has invested $2,30,000 in Sonovia. Chief technology officer (CTO) Liat Goldhammer shares details about Sono-coating and the future plans of developing and going mainstream with the technology.
When and how did the Sono-coating process come about? Please give a brief on the people behind this technology. Why the name Sonovia?
The Sono finishing process was developed by A Gedanken and I Perleshtein from Bar-Ilan University (BIU), Israel, as a method of depositing chemicals on to textiles using ultrasonic power, creating physical bonding instead of a chemical one between the textile substrate and the chemicals applied, thereby offering a sustainable method for textile finishing with extreme performance and lifetime durability. BIU's research has led to a few granted patents and Gedanken and his team led a successful research consortium under the European Union (EU) SONO FP7 project (20092013) aiming to prove the concept of preventing hospital-acquired infections by using the anti-bacterial Sono finishing process. The project was funded with €12 million by the EU and was declared the most successful of its batch due to an indicative clinical trial performed in an EU hospital, proving the concept of hospital-acquired infection prevention by using BIU's Sono finishing anti-bacterial process. 
Sonovia was established by Shuki Hershkovitz, who acquired the global licensing rights to commercialise BIU's patents in 2015, but started its commercial activities to revolutionise the textile industry by offering sustainable, durable and cost-effective Sono finishing solutions, and therefore, the name Sonovia, meaning, ultrasonicenabled finishing processes. 
Who are the major investors in Sonovia? What was the initial investment?
The main investor in Sonovia is Shuki Hershkovitz with a 73 per cent stake, and the rest are private angel investors. A recent investment was made in October 2018 by the accelerator Fashion for Good (led by C&A Corp and its partner Plug & Play) and a recent EU grant by the H2020 programme.
Is Sono-coating a scalable solution? Are there specific machines to achieve Sonocoating in textiles?
The Sono finishing process requires both a Sono finishing machine and a dedicated specialised chemistry. Currently Sonovia is developing the Sono machine with its partner, Germany's Bruckner Textile Machinery, a leading textile finishing machine manufacturer, in a roll-toroll configuration for an open width fabric-a module that is scalable and can be easily integrated into any existing roll-to-roll finishing line at a textile finishing mill. Bruckner will supply the machine and its technical support globally, while Sonovia will focus on supplying the chemical compounds that are used in the Sono process and the technical support related to the finishing process.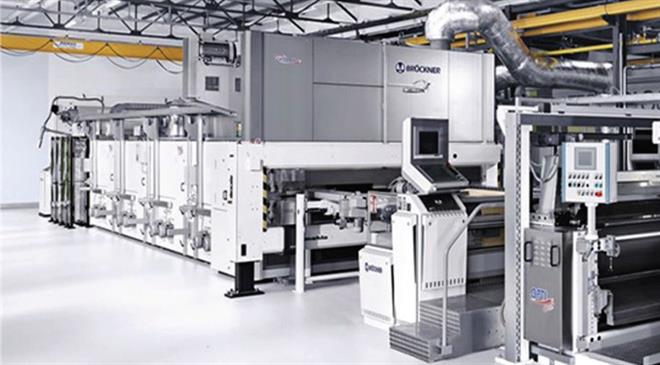 Can you please explain what is Sonocoating and the process of coating?
Sono finishing is based on a physical phenomenon called cavitation, the formation of voids or cavities in liquid due to the exposure of the liquid to ultrasonic power. 
A fabric is impregnated in a specialised chemistry developed for Sono processing, passing through an ultrasonic reaction in liquid via a roll-to -roll impregnation configuration. During the fabric passage in the machine, the active ingredient to be applied on the fabric is both created and embedded on the fabric. The cavities, created by the ultrasonic power reaction in the liquid the fabric is immersed in, possess extreme conditions of high temperature and pressure within, which causes their implosion. The implosion is of high energy and 300 nano metre particles are formed while high velocity jet streams are created in the liquid propelling those newly-created nano particles to be shot at the fabric surface at a high velocity of 500 m/sec, shifting the fabric molecules of surface area, allowing them to penetrate and cover the fabric surface at a very high surface area coverage in a permanent manner. It offers high durability to even 100 wash cycles.
Is the technology patented? Is it better than using nanotechnology?
Yes, the technology is patented and offers advantages over existing finishing methods such as padding or impregnation, a very simple and cheap method of applying chemicals onto fabrics using chemical binders, but with very low durability, non-sustainable way and extrusion of polymeric fibres that is applicable only to synthetic or manmade fibres. Besides, it is polluting in production and expensive. 
Sonovia's finishing technology is a very cost-effective process, applicable to all fibre types (natural, synthetic and manmade) and all fabric constructions (knits, wovens, nonwovens) offering a sustainable (zero leaching and no chemical binders used) and durable (even to 100 wash cycles) process for a higher consumer satisfaction.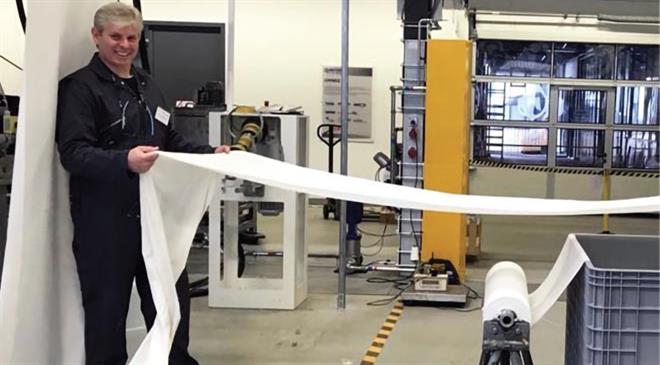 By when is this application expected to hit the markets?
Sonovia's technology will be in the market by end of 2020 following a successful beta site phase at early adopters' production sites.
What are the effects achieved on a fabric after coating? What kinds of fabrics does the coating work on?
Sonovia's surface area finishing results in a high surface area coverage of nano particles (in the size of 150300 nanometres) while no change is being made to the fabric's physical or mechanical properties.
How sustainable is the process of Sono-coating? What is the amount of microplastics released with every wash?
The process is highly sustainable for several reasons: 
1. There is no use of any chemical binders. The chemical compound is composed of the active ingredient only and we save a minimum of 50 per cent of chemicals / additives normally while composing every finishing agent. 
2. The chemicals in the process are re-circulated and used in the next batch processed. 
3. There is zero leaching of nano particles from the fabric surface due to washing or mechanical abrasion (use of textile).
How many wash cycles does Sono-coat last?
Sonovia's Sono finishing lasts for the product lifetime-100 wash cycles at 75 °C or 65 wash cycles at 92 °C, both tested at industrial wash cycle protocols. (HO)