Who is your target audience?
Satva is a vibrant and sustainable athleisurewear brand for women who take up life's adventures. It is for a woman living joyfully and fully, with an authentic and bold sense of beauty. By favouring the purest organic materials and using environment-friendly products, she is aware of the impact her choices and actions will have on herself as well as on the earth. Our target audience is typically aged between 21 and 50. Our customers opt for Satva for its comfortable fabric and modern prints and cuts in vibrant colours and styles. While it is more difficult to get this right in organic clothes, it is not impossible and that is a selling proposition for us.
What are the latest activewear trends?
Athleisure is the latest activewear trend. The lines between traditional sportswear, activewear and fashion apparel are increasingly blurring. Activewear designed for workouts and other athletic activities is now worn in other settings, such as at the workplace, at school, or at other casual or social occasions.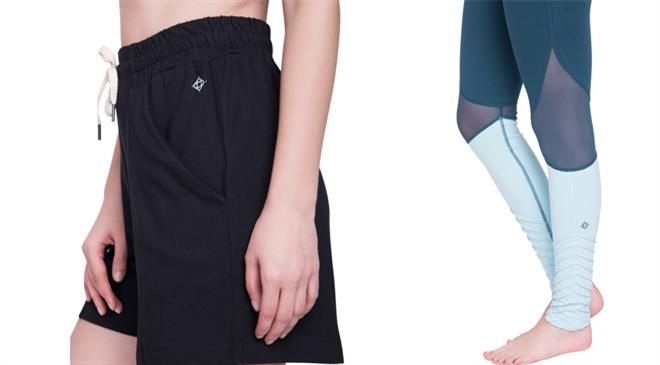 What innovative fabrics do you use?
We use 95 per cent organic cotton. That in itself is indeed innovative, as being able to make athleisure that looks good and more importantly, fits well, from almost entirely cotton is a process in itself. It was very important to us to offer an organic clothing brand that is as stylish as it is socially responsible.
Where do you source fabrics and accessories from? Do you have your own manufacturing unit?
Satva's parent company Suminter India Organics is one of the world's largest exporters of certified organic raw material and cotton globally. It is this cotton that goes into our clothes.
How does a homegrown brand like you counter competition from international giants like Adidas and Puma?
We don't really see brands like Adidas and Puma as competition, as we are offering two very different products. To begin with, brands like the ones you have mentioned are mostly focused on sportswear, wherein they use cutting-edge technology to create products that support even the highest-intensity workouts. Satva's clothing is not designed for high-impact exercise, and is therefore much more geared towards an audience looking for options to engage in low-intensity exercises and lounging in. We are also targeting a market that understands, or is keen to understand, what organic clothing can do for them and for the planet, which is a very niche audience. Giants like Adidas and Puma have dominated the market and have reach everywhere; Satva looks at a very small consumer segment that will hopefully grow with time.
What is the reach of activewear in tier II and III cities of India?
The flourishing online retail market has been successful in increasing the growth of the activewear market in India. E-commerce has especially been instrumental in aiding brands reach smaller cities and towns where they are not physically present. The younger generation is also very tech-savvy and spends a lot of time on social media where they not only get to know about fashion trends, but also take buying decisions. The rising aspirations in these cities have emerged as key points of importance for the activewear industry as well.
What is your retail presence? Do you plan to go offline soon?
We currently retail online through our website, in.satvaliving.com, as well as fashion websites like Nykaa Fashion, Myntra, Jabong and Amazon.
We are also present in exclusive fitness centres and stores, such as Yoga House, Sayoga, Organic World, and plan to increase this reach to large format stores as well.
What is in the pipeline at Satva?
As any fashion brand, we have four seasons for our women's athleisurewear: spring, summer, fall and winter. We are planning to introduce our core line that runs across seasons. In addition, we will launch our menswear line next year. (HO)