We want to be the cleanest denim mill in the world
Sometime this month an expert jury will evaluate projects from all over the world which will show how the economic equivalent (in Spanish territory) of a million litres of water can be donated to a needier region. Spearheaded by the 116-year-old Spanish fabrics manufacturer Tejidos Royo, the 2020 goal is to sensitise industry, consumers and users around the world through the One Million Litres contest, and invite them to join the revolution of sustainable denim. Jose Royo, sales director, emerging countries, and the fourth generation at Tejidos Royo, talks to Fibre2Fashion about its one million litres initiative and other sustainability measures.
Tell us about the one million litres initiative. How did you achieve it? What are your plans ahead?
Tejidos Royo is the engine of the current industrial textile revolution with the development of Dry Indigo technology. Dry Indigo represented a new dyeing process, using foam for application. It uses no water in the process and fully eliminates wastewater discharge, reduces energy use by 65 per cent and 89 per cent in chemical products.
Thanks to the water savings we achieved with Dry Indigo, we were able to propose this beautiful initiative #OneMillionLiters. It is a way of demonstrating how that amount of water saved in production processes can help save or improve people's lives. We give away 1 million litres of water. We no longer need it. And it is because of our Dry Indigo technology that it is possible today to dye indigo with zero water consumption. So if you need it, we give it to you. It is a revolutionary initiative, whose mission is to demonstrate how change can be accelerated towards a more sustainable textile industry. 
In 2019, Tejidos Royo donated a million litres of water to UNICEF for its water and sanitation programmes that improve the lives of thousands of children around the world.
Looking forward to 2020, the goal is to sensitise industry, consumers and users around the world through the One Million Litres contest, and invite them to join the revolution of sustainable denim, to choose and propose a real cause to which to donate the economic equivalent of the next million litres of water.
Through the www.onemillionliters.com platform and Twitter, Facebook, Instagram and LinkedIn (through the hashtag #OneMillionLiters), users submit their proposals on what is the cause that would benefit the most from that million litres of water.
All proposals, from anywhere in the world, which have a defined and planned project focused on causes that require water as a vital resource and, in which the donation will go to people affected by water scarcity, will be valued.
The deadline for receiving proposals ended on November 30. In December, an expert jury (three members of the management of Tejidos Royo, a prestigious environmental journalist and a representative of the ministry of agriculture, rural development, climate emergency and ecological transition of the GeneralitatValenciana) will evaluate the projects to choose which of these will donate the economic equivalent (in Spanish territory) of the million litres of water.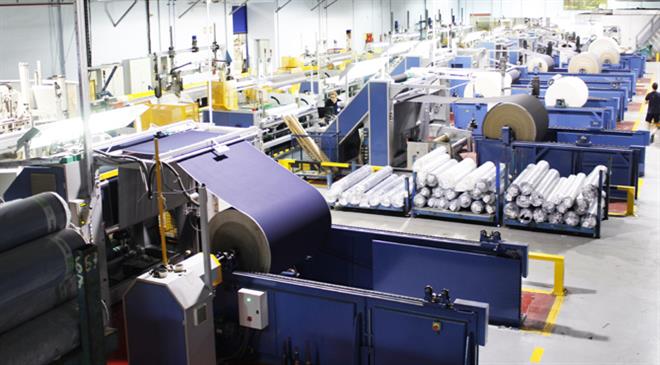 How do you ensure a clean and green supply chain? Which process of denim making is the most challenging to maintain sustainability?
Tejidos Royo is committed to innovation and 360º sustainability at all levels of the organisation -- social, economic, labour and environmental. The company's history is marked by the development of the most advanced industrial process techniques following high quality standards and traceable sustainable parameters throughout the entire value chain.
Together with legal obligations in environmental conservation, we adopt voluntary standards issued by national, European and international organisations in the field of sustainable development, among which are SteP by Oeko-tex, Standard 100 by Oeko-tex, OCS and GRS. We are members of the United Nations, BCI and Textile Exchange, organisations that provide continuous improvements in terms of social, economic and environmental sustainability. We comply with the values and principles contained in the AMCI Code of Conduct BSCI (Corporate Social Compliance Initiative).
Conductivity is always the complicated area, but as we don´t use water or salt in Dry Indigo technology, conductivity is gone and the problem disappears.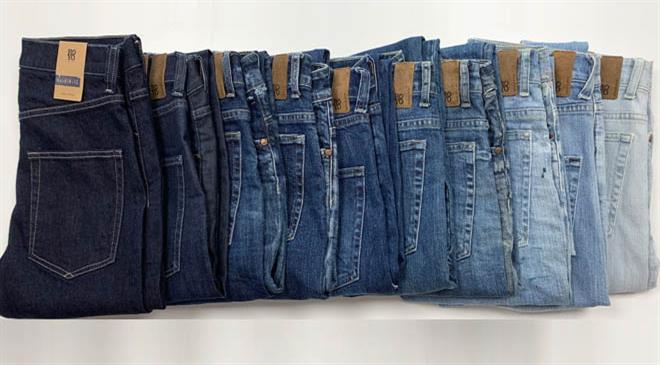 Denim and blends-from the original work wear denims to the stretch and comfort fashion wears of today-do you go by trends or do you create trends? Kindly elaborate.
We are aware that fashion begins with a good choice of fabric, so we always try to create trends. We bet on fabrics with personality and quality design, but above all, fabrics manufactured in a sustainable and responsible way with the environment. Therefore, today we are pioneers with the Dry Indigo technology.