Very broadly, sustainability (especially w.r.t fashion) is a lifestyle issue. Convincing governments and industry might in fact be easier to do than bring about lifestyle changes among billions around the world. Your comments, please.
Sustainability is a cultural, economic, social and educational issue. It is an issue of our understanding of being human. It is an issue of world view-what is of value. Nature is the source of all of fashion's materials and indeed the vital element of which we are all a part. However, dominant scientific thought offers the view of humans as able to shape nature. We are part of a huge cultural revolution, where our understanding of ourselves in the world is changing. This will take decades or more to truly re-shape society and culture. We need to simultaneously create new cultures, new business practices, new legislation and new education. 
We find ways to work on all of these agendas simultaneously, but as fashion is a very important cultural indicator, our ability to change culture through fashion is exciting. Through projects such as Craft of Use (Kate Fletcher), we investigate how people engage with garments in their day to day lives and the psychology around why people consume fashion (Project Transfer, Helen Storey)-so that we can understand how to inform better cultures of care through fashion. Through I Stood Up (Williams) people engage in discourse about their concerns, values and hopes through fashion. 
Change in legislation and industry practice is intrinsically linked and critical to creating lifestyle change on a large scale. Fashion is an incredibly powerful communicator of self and collective expression, but there are currently around 150 billion fashion products being produced and marketed each year-and there is a large gap between where the majority of these products are consumed and where the majority of their environmental and social impacts are being felt. The intention of business must consider long as well as short term, which needs to be supported by legislation and culture.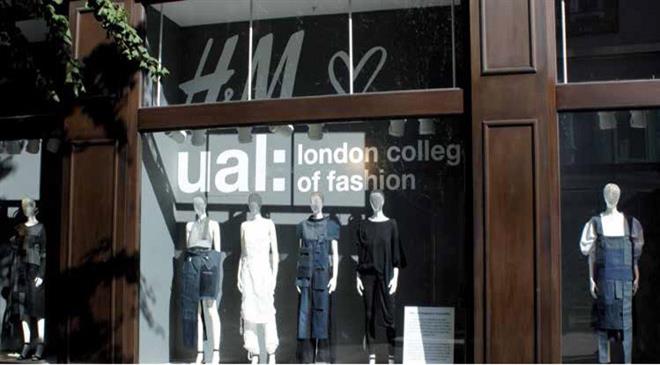 Do you think sustainability initiatives are still quite sporadic/scattered all around the world? There is so much extraordinary work being done all over, after all.
It is great to see sustainability initiatives happening all over the world - there is much we can learn from each other and it is important we try and find ways to communicate and share as there is no one solution that will solve the greatest challenges the industry faces. There are organisations which are bringing networks and initiatives together, via the UN, NGOs such as Greenpeace, etc-but perhaps the most valuable way we can contribute to transformation is through education and ensuring the next generation of fashion practitioners have the skills and capabilities they need to create change. We hosted an Academic Leaders Roundtable at the Copenhagen Fashion Summit to discuss sustainability in global fashion education, looking at how students, tutors and heads of college can share with each other. We hosted a summit in 2008 to bring educators, businesses, NGOs and others together to share and take forward fashion and sustainability actions. In 2018, we will host a global fashion conference, inviting researchers and businesses from across the world to speak. Select papers will be published-details to follow shortly. We are also planning a number of initiatives which will be announced later this year which will make accessing education on this subject much easier, including an open source course.
How do you think brands and associations can weave in the Sustainable Developments Goals (SDGs) into both their respective visions and strategies? Both the goals and the targets of the SDGs are not that easy to translate into fashion tangibles.
We are seeing more and more brands and associations referring to the SDGs and embedding them into their sustainability strategies-how this is linked to the core business/financial strategy is less evident, although Kering's environmental profit and loss (EP&L) has started the conversation. Although the SDGs might seem too big and detached from the everyday practice of fashion, many of them have direct relevance-and it is up to each individual business to determine which SDGs are most relevant to them. For example, a denim company, relying on cotton may decide that their business activities particularly relates to SDG 6 (Access to clean water) so will strive to decrease water use and water pollution. Then there are specific goals which should be adopted by all fashion businesses-SDG 8 (Decent work for all) and SDG 12 (Responsible consumption and production).
Last, do you think ecological degradation is taking place at a rate that is faster than that at which sustainability initiatives are able to cope with?
Absolutely. Unfortunately, the many good initiatives taking place are greatly outweighed by the speed at which we are producing and consuming fashion. There has been a strong focus from industry and government on technological solutions that aim to reduce the 'impact', and whilst the results are often innovative it is not enough to prevent ecological and social degradation at the scale we need. Tweaks to make the industry more effective are not enough, we need a complete shift of the system-and this systems change means making change in each of our lives, in business, in government, in education. We are the first generation to really understand this imperative and we are equipped with the will and the skill to live well together, if we really want to.