Opportunity to Return to Heart Of Fashion
The Fabricant, a Dutch start-up, is a digital fashion house leading the industry towards a new sector of digital-only clothing. It uses tools from the visual effects industry in films  such as motion capture, 3D animation software and body scanning to produce  hyper-real digital fashion experiences. Founder Kerry Murphy speaks to Hiral Oza about fashion industry's digitisation challenges and the world of hyper-real clothing.
How did you come up with the idea of digital fashion?
The Fabricant was born out of the intersection of fashion and technology. My background is in visual effects and I witnessed how technology has increased creative freedom and reduced waste in the film industry. My co-founder Amber Slooten comes from the fashion industry. She was the first fashion graduate to develop a fully digital collection and saw the opportunity to make clothes and experiences that are always digital, never physical. From the start, we believed that the digital-only fashion arena is a place of freedom, fantasy and self-expression and that we can help brands and individuals explore this place and its unlimited possibilities. 
How much time did it take you to sell the concept and commercialise the idea?
We started immediately showcasing our own creations in fashion events across Europe. In an industry that is still being defined, it is important to explore through action.
How does one decide how much a piece of garment costs digitally?
Ultimately, the user decides. We have auctioned, through blockchain, a digital couture piece for $9,500. By selling our couture piece on the blockchain, we have demonstrated that digital items have value and can be owned and traded, but also fit anyone, anywhere. 
Where all do you see the implementation and adoption of digital fashion?
Currently, we help brands to embrace 3D technology in 'phygital' customers facing narratives and through commercialising 3D only garments. Brands that have worked with us experience reduction of sample waste, cost-effectiveness and a much higher consumer engagement. For example, we created a phygital pop-up store for IT Hong Kong department store, with an entire campaign with digital-only garments for their 30th anniversary.
We designed campaigns for Napapijri and Tommy Hilfiger, without ever touching any physical sample. In this way, brands experience a reduction in costs, time and complexity while having a positive environmental impact. Finally, we partnered with Dapperlabs, and auctioned the first ever digital-only dress in blockchain, reaching the price of $9,500.
Is digital fashion a threat to physical fashion? Or, an answer to fast fashion?
We believe fashion is in a flux. As the last design industry to adopt digitisation, fashion has left itself in a precarious position. Linear processes that fail to allow for consumer collaboration, a notoriously toxic environmental impact and failure to capitalise on phygital connections, means the industry risks utter irrelevance to the new generation of consumers. Digital fashion wastes nothing but data and exploits nothing but the imagination. When clothing is always digital, never physical, pollution and waste reduction are non-topics. In this new sector, there's no need for samples, high retail stock levels or size ranges. Rather than a threat, the digital-only fashion sector is an opportunity for the industry to return to the heart of what fashion was always meant to be-to allow us to fully express our identities and individuality with no negative consequences. 
How can designers make use of the free file drop that you release every month?
With the right skills and tools, you are able to customise the items.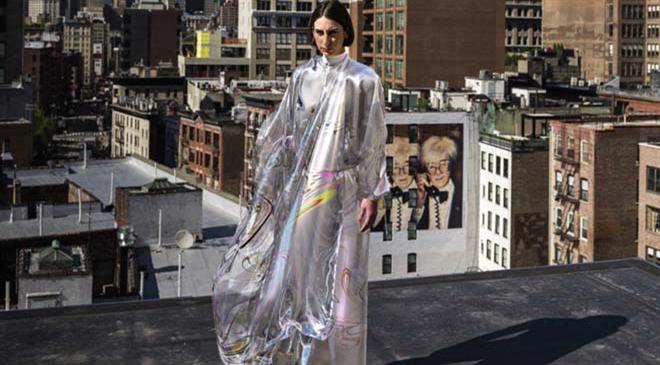 How much time goes into creating collections once a client places an order?
It depends on the garment and the objective. We can design a garment in a few hours or in a few weeks.
How successful have you been in combining talents from fashion and 3D industries?
We see ourselves leading the industry into a new space of digital-only fashion. We have received a lot of interest from fashion houses and brands that are working with us in exploring and pioneering this new industry together.
You started last year. What have you achieved during the year?
We are proud of the discussions we started to promote within the industry. We are continuously learning and improving ourselves by co-creating and partnering with industry leaders that are pioneering the space with us.
How many brands or designers have you worked with?
Our client list keeps growing and we are excited to have been working with leading brands like Tommy Hilfiger, Napapijri, IT Hong Kong, Soorty and Ermenegildo Zegna. 
What technology is used for the hyper-real effect?
We combine the crafts of fashion design and 3D motion to fabricate new narratives. We believe that digital is not about copying the real but going beyond real. We reflect it in our creative process, ideating narratives without boundaries and pushing the technical challenges to make it happen.
What is the cost of developing a digital fashion collection with 20 styles?
We don't have a standard development cost. It depends on the creative process and what one wants to be achieved. With all our clients, we start with a discovery journey, where we both inform and inspire about the possibilities of 3D digital fashion and co-create the desired experience.
How do you plan to take it from here?
The fashion future we imagine is collaborative, creative and co-operative. We aim to allow everyone the opportunity to realise their digital identities and express who they are, wish to be perceived, or want to become. Our ambition is to remain a thought leader in opening and growing the digital-only fashion industry.