There has been a rise in the number of cases of domestic violence, mental health, etc. Is TRRAIN taking any steps to track and counsel such workers, specially males? And continue this initiative on a regular basis?
As soon as the lockdown happened and the stores had to be closed, we understood the impact this would create on the lives of retail associates-both male and female. To help retailers and retail associates, we opened our TRRAIN Circle app to every retailer and retail employee till June 2020. It was free for retailers to communicate with employees and upskill them as well as for employees to share feedback and speak to certified counsellors using the app. We believe that mental health is as important to well-being as physical health and hence have made it a point to provide free counselling service to everyone who is selected in our programme. Through counselling, on the TRRAIN Circle app, these people get access to expert counsellors from TISS, who are available to them six days a week, 10 hours a day in 14 languages.
Work at the shop floor has also been affected because of the norms of social distancing. What steps are being taken to train shop floor personnel for this?
There is a drastic change in standard operating procedures due to covid-19. Retailers are embracing the need to create social distancing at stores. Store staff are being trained to maintain social distancing, and a high level of sanitisation and hygiene at stores. The staff are being trained in additional standard operating procedures like making sure customers get their temperatures checked and hands sanitised, etc. By using virtual online tools, the National Skill Development Corporation (NSDC's) Beauty and Wellness Sector Skill Council of India (B&WSSC) has also created a certification called 'Certification of Health Safety & Hygiene Norms (COVID-19)' for the beauty and wellness sector. I see more and more sectors following this trend.
How many women have got employment through the TRRAINHer Ascent initiative? Which places of India did this cover?
We have been able to impact the lives of more than 2,500 women over the last two years in our TRRAINHer Ascent journey. The geographies that we primarily cover are cities like Mumbai, Delhi, Bengaluru, Chennai, Hyderabad and Pune. I personally feel there is a huge opportunity to create employment for women in the retail sector and we have just reached the tip of the iceberg.
With people restricting outside travel, ecommerce is gaining more popularity post-covid. How big is it a competition to brick and mortar retail stores?
Ecommerce in India is still a very small part of the retail pie. We will definitely see a growth in ecommerce due to covid-19. However, brands with strong brick and mortar presence have started to capitalise on ecommerce as well as online retail. In the coming years, omni-channel retail will definitely be a big part of strategy for any brand rather than a competition.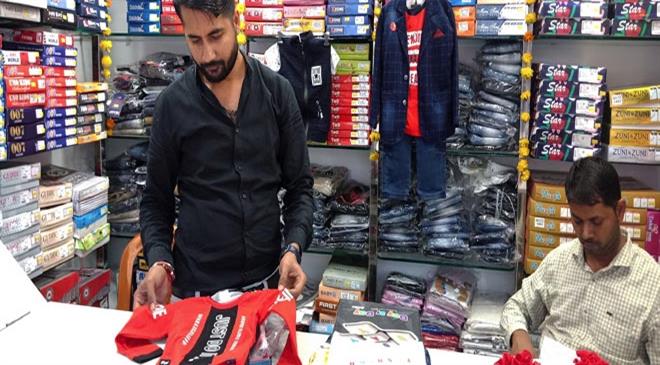 How are shopping experiences going to get altered now that the brick and mortar stores are slowly reopening? How can retailers adapt to the new situation and maintain steady inflow of customers?
It is still early to say as to what will be a definitive change but some things like usage of trial rooms has been stopped in many stores. Retailers are adapting to this change by looking at technology to support them in self-checkout counters, and by deploying real-time analytics to enable real-time tracking to create an omni-channel experience, where one can order online and pick up from store or have it delivered.
Will there be a trend going forward for big offline retailers shifting to online retail?
Online retail can no longer be ignored, moving forward it will be an integral part of the retail strategy for any retail brand. The idea to give the customer an omni-channel experience will be at the top of the mind of every retailer. The pros to embracing online retail are way higher than the cons and hence it is a must for every retail brand out there.
By when are you expecting the revival process to commence in India?
We are looking at revival of some product lines and sectors in certain geographies. To be honest, nobody can predict when we will have full recovery.