What steps need to be taken to address these?
Assuming that the current slowdown is not too deep and hopefully not long-lasting either, the government in its wisdom has announced a slew of measures in recent weeks aimed at boosting the economy in toto and consumer sentiments in particular while according concessions to retail and the manufacturing sector. Looks like more would follow in coming weeks to shake whatever seems to be on standstill mode at ground zero. 
A sizable number of festivals in the ensuing months too hold promise to boost the sentiments and allied buying pattern. The monetary policy both on lending and borrowing derivatives should pave way for better disposable incomes in the hands of the consumers. This should directly take care of the short-term measures on the demand generation front amidst the otherwise excessive supply-led scenario prevailing in the industry. 
Independent of the above measures, some considerate measures are required to address the issues of vendors and distributors respectively-some of these will have to be self-initiated by vendors and distributors while many others would need proactive intervention of the government / industry bodies. For vendors and manufacturing units: 
Innovation remains a non-compromising proposition; hence this facet as a proposition needs to be augmented to be seen as operating on differentials.
That being the scenario, cutting edge shall stand to be visible on all fronts; 
Optimal capacity utilisation is bound to be a bigger virtue than short-term capacity expansion. Overheads appropriation and amortisation on tooling and component costs holds ultimate key to efficiency; 
In-house training and employee retention practices, supported by industry bodies and experts affiliated to such institutions must step forward to guide the struggling as well as progressive units on affordable retention fee; 
If not single window clearance, at least minimal government departments should pursue time-bound compliances in unison so that the leadership team(s) at work can optimise their time and bandwidth to drive the units optimally. Thus, this whole concept of "ease of doing business" does not: (i) remain a mirage, (ii) remain reserved not only for start-ups and foreign entities, but is also extended to currently operating homegrown manufacturing and trading entities. 
Being an embedded part of our manufacturing legacy, all affiliated footwear manufacturers should stand to get a fair chance to produce for both domestic and exports sector. This in many ways hedges the vendors from demand / order contraction and its impact on the running of their units. Industry bodies in conjunction would need to vigorously speed up the efforts to influence the concerned government departments to plug requisite incentives / policies aimed at making the domestic produce more competitive both in domestic and export circuits. 
For distributors: 
They themselves and onwardly their retail associates need to freshly absorb the importance of stock turnover expected higher margin per unit. This is not to undermine the contribution that must accrue from selling any given unit, but to align the distribution function in a manner and mode where stock turn gets better attention and redressal, if found to be sagging so that the impact of slowdown does not get over bearing due to lopsided priorities / expectancy. 
Midterm urgencies merit assessment and evaluations so that the business model itself does not get regressive beyond correction. Hence, as an intermediary between brand / manufacturer and retailers, any scope for insulation of the business from sudden or unforeseen risks should not be left unattended. Therefore, active networking with an aim to securing / disseminating financial and non-financial incentives should be a new norm in trying times.  
The distributors' portfolios like any other financial portfolios need to be reviewed periodically to assess the contribution in relation to available bandwidth so that revenue optimisation fronts can be galvanised, wherever possible.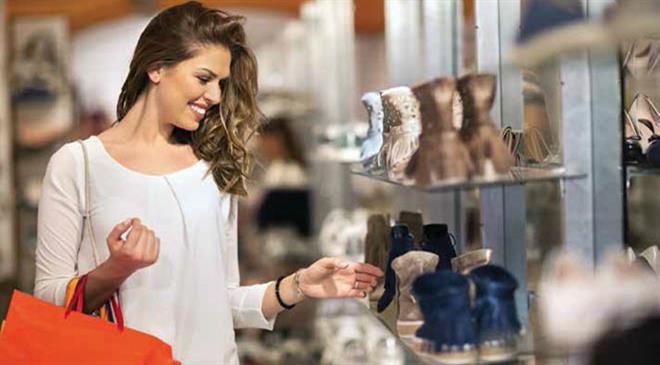 How has business changed since the emerging of the online space and a growing younger population?
The contours of the business encompassing most consumer products have changed forever. The role of the millennials is omnipresent in terms of shaping the lifecycle of the existent brands / products as well as burgeoning innovation for us to witness in terms of roll out of newer consumer categories and allied products. The consumer community as a whole operates with a heightened expectancy while shopping for their needs-be it planned or impulse buying. 
Just not abundant choices; but enticing offers, flexibility to shop, after-sales service, cash-on-delivery, easy exchanges, etc have become the new norms. The brands are able to read these trends, thanks to emerging new domains such as big data management, AI; deep dive research into consumer insights and buying behaviour have led brands to opt for composite omni-channel forays and even segregated product offerings across varied channel of sales. 
The online channel, till recent times being described as still nascent and therefore touching a smaller population, is up for a big leap in a country like ours where logistics and supply chain management remain challenging. Lots of barriers have been diluted with the onslaught of online channels and many hitherto sacred forts will pave way for bigger and better consumer experiences.