How eco-friendly is the customisation process?
Our software allows companies to reduce their reliance on inflexible, fixed inventory programmes and replace expensive booked collections by leveraging print-on-demand. Therefore, the labour, materials, production and manufacturing costs associated with traditional sampling programmes are also eliminated, while still expanding design choice.
Is this technology only for upholstery?
Not at all. Our software is agnostic when it comes to printing technology. And because we integrate with the leading raster image processor (RIP) providers, our clients use dye sublimation, reactive dye, ultra-violet (UV) and latex printers for upholstery, drapery, apparel and wall coverings. Given our flexibility, we see significant opportunities in laminates, decorative films and carpet. Any surface that can be digitally printed can use our platform.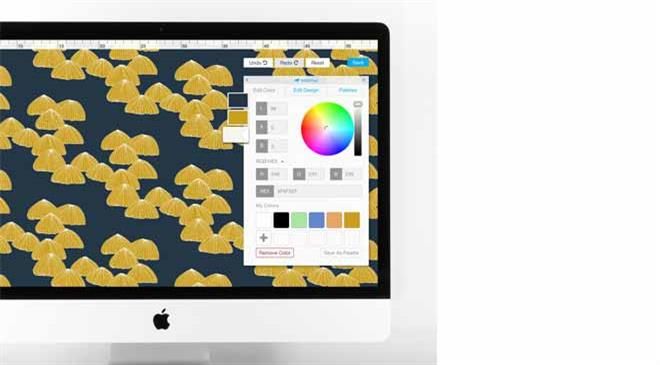 With digital printing, is there a significant price premium for on-demand custom versus long-run?
There doesn't have to be. Our print room solution WeaveUp PRO provides workflow tools and process automation that allows a printer to see a batch of small orders the same way it sees one large order. So, the labour associated with printing a sample is nearly the same as for a 300-meter order. And when samples are no longer precious, companies can compete more aggressively for projects by providing custom solutions which often carry higher margins.
How do you curate the work of designers and artists?
At WeaveUp, our internal team of highly-skilled textile and graphic designers curate every design. They evaluate designs on both technical and artistic merit. They take colourway, style and design trends into account. During curation the team also normalises the metadata associated with each design. This allows us to segment our library to accommodate the needs of each client. Like avoiding designs with strong horizontal lines, for instance, for a window covering manufacturer.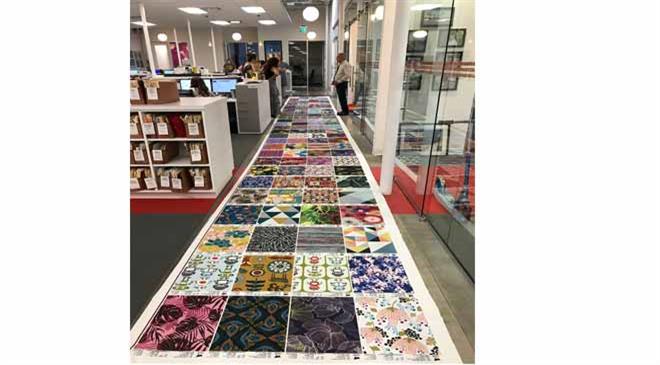 Surface designing has become vital to customisation. What more do you plan to offer in future?
We started with textiles and wall coverings for the commercial interior décor and already have several clients using WeaveUp for those applications. In addition, we are working with vinyl upholstery and apparel fabric printers. In the near future, we see significant opportunities with carpet manufacturing, laminate flooring, countertops and tiles. Basically, if you can print on it, we see WeaveUp as a way to customise it.
What next is in the pipeline at WeaveUp?
We feel we have a leadership position in the marketplace and we are always working hard to maintain it. Right now, we are gathering insights from our users: textile designers, architects, interior designers and sales people regarding the kind of functionality and enhancements they feel would be most valuable. (HO)