What is your annual production capacity?
Last year we made over 9 million metres of fabric.
What type of finishings are in most demand when it comes to fabrics for commercial interiors?
Natural fibres - wool and wool-bast fibre blends - are in demand for soft seating such as sofas, collaborative furniture and pods, due to their inherent benefits of upholsterability, appearance and performance. Velvets are also becoming popular due to their softness and residential feel. As mentioned above, there is a mix of flat-woven, velvet pile, knitted, and also printed fabrics.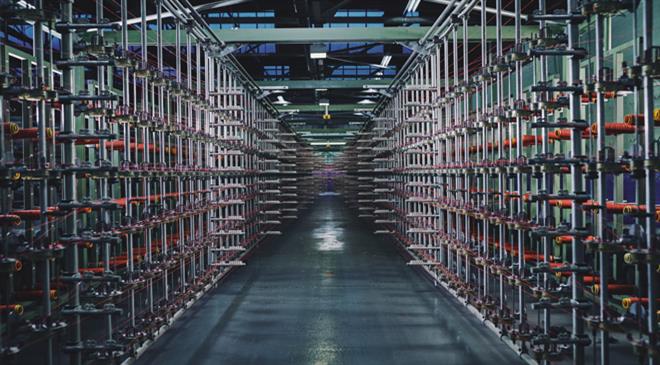 What will be the trends for the summer of 2021?
Looking ahead to 2021, we are predicting soft geometrics and tweeds will be big. Additionally, mini patterns and semi-plains are something we are homing in on - of course making sure they coordinate beautifully with our plain fabrics.
What kind of new researches are you doing now keeping in mind the various characteristics of interior fabrics?
We are an industry partner of the Future Fashion Factory and we are looking to explore new flame retardants and finishing technologies which will enable us to offer our fabrics in new markets, improving safety whilst minimising environmental impacts. In 2020 we will also be working with partners to explore how our fabrics can make a greater contribution to room and building acoustics. This is a growth area as we consider workplace wellbeing and creating quality hospitality environments.
Can we expect any expansion or product launch announcements soon?
Yes, we have a very exciting product launch pipeline throughout this year, starting in the spring with our first recycled polyester which incorporates plastic sea waste. This fabric is called Oceanic and is part of the Seaqual Initiative to achieve a waste free environment, building on our 20-year pedigree of designing recycled polyester fabrics. Another soon to be launched upholstery fabric is a new velvet called Regent, which is an ultra-soft yet durable solution for commercial and hospitality interiors. Later this spring, we'll be launching innovative new products, including a vertical surface fabric made from cork, and an upholstery fabric which is like a sheep's fleece using undyed natural wool.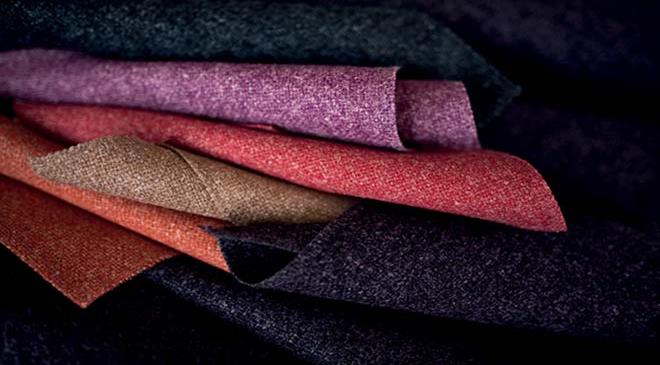 What steps do you take to ensure sustainability across your value chain?
Sustainability and corporate social responsibility have been at the heart of the Camira culture right since the days of Camborne Fabrics. Camborne was actually one of the very first textile companies anywhere in the world to achieve the environmental management system back in the 1990s and had already implemented ground-breaking manufacturing initiatives, especially in relation to water usage in the scouring process. Becoming part of the Interface organisation put greater focus on environmental product design and development, creating several industry first fabrics, including ReSKU made from recycled wool army jumpers, Ecollection using environmentally sensitive non-metallic dyestuffs, and numerous recycled polyesters made from both post-industrial and post-consumer raw materials. Beyond Interface, Camira innovated a totally new category of environmental fabrics made from wool blended with naturally occurring plant based fibres, starting with nettles, then expanding to hemp and flax. Camira has also developed products made using closed loop waste inputs, including waste fabric and yarn upcycled back into fabric, as well as upcycled coffee sacks.
A key part of the sustainability strategy across the value chain over the last decade has been the vertical integration of the major elements of the textile manufacturing process. This began with extending into yarn manufacturing - wool spinning and polypropylene air texturing - then moved into package yarn dyeing and most recently fabric piece dyeing. We also work directly with farmers for wool and bast fibre crops, meaning that Camira goes from farm to yarn, and from yarn to finished fabric, handling every process in between. Clearly this gives a far greater degree of environmental control, managing ingredients, energy and water usage, and in some instances opened up new environmental product possibilities, notably blending wool with plant based fibres to spin new environmental yarns. Where we do partner with third party suppliers, they must fulfil stringent environmental audits. 
How difficult or easy is it to get the right type of skill sets in people specific to your industry?
This can sometimes be quite challenging, as textile manufacturing is not always thought to be as attractive as some other industry sectors, for example ICT or engineering, especially to young people starting out on their career. However, we work closely with local schools and colleges near our UK manufacturing HQ and run a successful modern apprenticeship programme which is designed to ensure young people are able to train and learn key job skills at the same time. This has enabled us to nurture the stars of the future, and we're a forward-thinking business, with excellent working environments and terms and conditions which is good for retention. Within the business, whether in UK or Lithuanian manufacturing, we provide excellent training and career development opportunities.
What is the attrition rate? Any steps that your company takes that helps retain staff?
There is generally a low attrition rate and retention is helped by training and development opportunities, opportunities for career progression, comfortable and pleasant workplaces and factories, decent employment benefits, and being part of a genuinely innovative, ambitious, successful global organisation.
Please share details of the last fiscal and the target set for the current year.
In 2019 we surpassed £100 million for the first time. Our end of year figures are still being finalised. (PC)