What are the trends worth highlighting? How will these be reflected at FESPA Global Print Expo 2019?
Our FESPA Print Census identified six dominant trends that are shaping the current wide format market: textile printing, environmental considerations, customer demands, digital technology investment, an evolving product mix, and optimism in the industry. 
We have used the findings from our Print Census, as well as feedback from visitors to FESPA 2018, to ensure that the content and our show features are reflective of these trends and address the needs of the speciality print industry. We have also based the seminar content within the Trend Theatre on these key areas, as highlighted by the FESPA Print Census. 
A good example of how we have used the census insight to inform the development of a new feature is Colour L*A*B*, as one in three respondents stated that they intend to invest in colour management technology and training within the next two years as part of a wider focus on consistency and customer satisfaction.  
Over the past decade, textile printing has been a significant growth area and we expect this to continue at FESPA 2019 and our other global shows. In addition to Print Make Wear, FESPA 2019 will show a multitude of textile printing technology covering garment decoration and apparel printing, as well as promotional items, direct to garment, printed interior décor and more. 
Sustainability and environmental concerns were also highlighted as key trends in the Print Census. This year we are looking to showcase more sustainable substrates within Print Make Wear and Printeriors, as well as the use of water-based inks for the garments in Print Make Wear.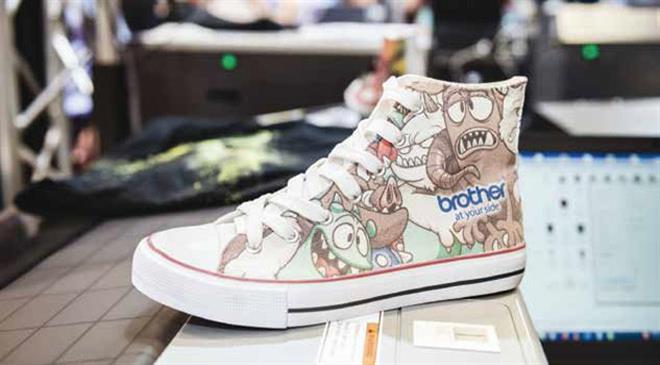 The last FESPA in Munich took place in 2014. How has FESPA changed over the last five years?
The show proposition has changed and grown quite significantly since 2014 with the new event strategy and the change in cycle to the now annual FESPA Global Print Expo. The last time FESPA took place in Munich, it was a FESPA Digital event, which meant the show was purely focused on digital print technology. However, in 2017 we took the decision to provide the global speciality print community with a comprehensive yearly event covering all technologies, processes and applications. This means that the most noticeable difference from 2014 is that the event will be bigger, broader and will showcase a wider variety of technology processes. 
Our feature programme has also evolved over the last five years. We now have a range of new features including Printeriors, Print Make Wear and Colour L*A*B*, which shows FESPA's commitment to investment in education and best practice, guided by market trends and visitor feedback.
Going to FESPA is a big investment for many of our readers. How do you think attending the show will benefit their businesses?
FESPA 2019 is a leading platform for technology innovation and the only event dedicated to wide format printing in Europe. We believe it is the best place for visitors looking for inspiration to explore the latest print technology, media and inks. Bringing a range of major players and smaller brands under one roof makes FESPA the leading destination event for international PSPs and signmakers. Visitors will also have the opportunity to network with peers from the global speciality print industry, as well as be inspired by our show features. So, for visitors looking to take their business further, optimise their production capabilities or explore the possibilities that the industry has to offer, FESPA is the place to be. (HO)