The Indian yarn industry is falling behind when it comes to research and innovation. What is your take on this? What steps should the government take in this aspect?
In the last 15-20 years, we have been struggling to keep companies out of the red. In such a situation how can one spend money on R&D? Money can be devoted to R&D only when a company makes good profit. Because of the China factor, everybody was struggling to meet their ends all the time. It is only in the last one or two years that some breathing space has come in, and because of that there is not much spending in R&D. However, going forward I think the spending on R&D will increase. 
As far as the steps by the government is concerned, first, it should bring polyester melt spinning into the textiles domain. Currently, we come under the ambit of the ministry of chemicals and fertilisers. Our segment should be brought under the textiles ministry because most of our products are classified based on the final product, which is a part of textiles. Only our raw material comes from petrochemicals. Second, the government should give some protection in customs duty. It is currently 5 per cent on raw materials like PTE and yarn and 20 per cent on fabric. The duty on yarn can be hiked to 10 per cent. Third, there should be rationalisation in the GST structure by removing the inverted duty structure. These three steps would benefit both our industry and the textiles ministry.
What are the challenges that the Indian polyester yarn industry is facing? How can the government help?
The synthetic manmade fibre industry is given a stepmotherly treatment by the government which always promotes cotton. Right from the inception of the synthetic yarn in India, it has been a highly taxed product. Today, the GST on cotton is 5 per cent compared to 18 per cent on MMF raw material. Plus, there is an inverted GST rate in our case; it is 12 per cent on yarn and 18 per cent on raw material. In addition, the MMF industry is not included in the textile upgradation fund scheme (TUFS).
What is the state of the Indian market in terms of polyester yarn and fabric?
The Indian market is now growing because China is slowing down. China has become costlier in the last one or two years. That is why now the Indian market is more involved in synthetics; otherwise, it was growing in cotton only. And that was because there were no promotional incentives given by the government to polyester per se. In the last 15-20 years, the Chinese manmade fibre industry has been growing at the cost of others. They have been selling their products at under-cost price to kill the competition all over the world. But now their working population is decreasing and also their wages have become very high. So, they are finding it difficult to compete in the international market in textiles with countries like India, Bangladesh, and Vietnam. Because the prices have gone high and the availability of the capital is also not that easy. Previously, they were getting capital from banks, even though they were not making payment for interest. All that has changed now.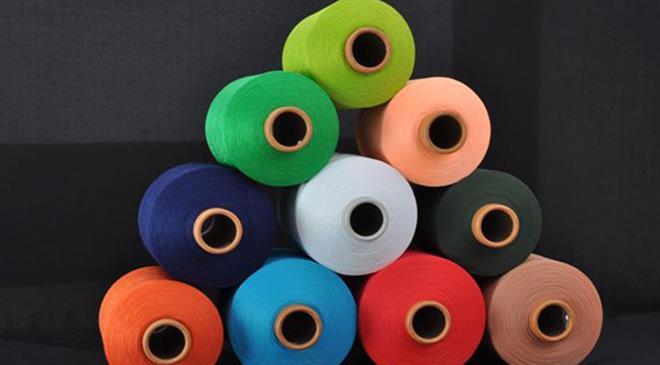 The Chinese industry is facing wage hikes and other problems. Can India take up some manufacturing space vacated by China?
Asian countries account for more than 90 per cent of polyester production. China accounts for around 70 per cent, and India around 10-11 per cent. So, these two countries together make up 80 per cent plus of global polyester production. With an 11 per cent share, India is at number two. Compared to India's production of 4 million tonnes annually, there is no other country (except China) that produces even one million tonne. So, if a vacuum is created by China, India has the first potential to fill it up. But it would be very difficult for India to put up the large capacities which are needed to take up that vacuum.
Every year around two and half to three million polyester filament yarn extra is needed in the world which China is providing. China has the capacity where people are producing more than 2 million tonnes; they expand also-like they put 2 million tonne plants or 1 million tonne plants. Here it is very difficult without the help of the government, because whatever few companies we are, we don't have that kind of capital resources to put up those big plants. Reliance can definitely put up, but it is into very big projects. So, I think for them, polyester filament yarn is too small. 
Could you elaborate on sustainability measures at Filatex?
We try to ensure that we pollute the least. We do whatever best we can by recycling the water that we use. In future, we plan to start some recycling of polyester of our waste and may be some bottles. Like the waste which we are producing in the process of making the yarn or the bottle waste which is available, we are planning to recycle that and make the yarn out of it or make it so pure that we can make polymer again, feed it into our own polymerisation, and convert it into yarn. So, that will also help us in reducing the carbon waste. (PA)