Livinguard technology converts any textile into a disinfectant
The Livinguard Technology is owned by Green Impact Holding AG based in Switzerland. Its breakthrough technology endows textiles with unparalleled protection from bacteria, viruses and fungi. Shivani Swamy, product manager, Feminine Hygiene Business of Navi Mumbai-based Livinguard Technologies Pvt. Ltd, the group's operating company in India, speaks about Livinguard treating fabrics that do not leach chemicals and anti-microbial agents onto the skin or into the environment.
Livinguard's breakthrough self-disinfecting technologies have led to disruptive product innovations in many textile applications. Tell us about the versatility of your technology.
The Livinguard technology converts any textile into a disinfectant, killing bacteria and virus on contact. Given textiles' versatility, the applications of this technology are endless. From functional apparel and upholstery, to medical textiles, wipes and other cleaning products, masks and linens, Livinguard has also been used to create filters in water and air purification and reusable feminine, adult and child hygiene products. 
Where is the application of your patented-textile technology increasing?
The application of Livinguard is ever-expanding. One of the latest areas of expansion has been in the air filtration space, from face masks protecting from infection and pollution to air purifiers and heating, ventilation and air conditioning (HVAC) systems that have in-built technology to purify air.
What is the latest innovation in the technology?
One of the latest products we have launched is Saafkins. These are washable, reusable, anti-bacterial, super absorbent period panties.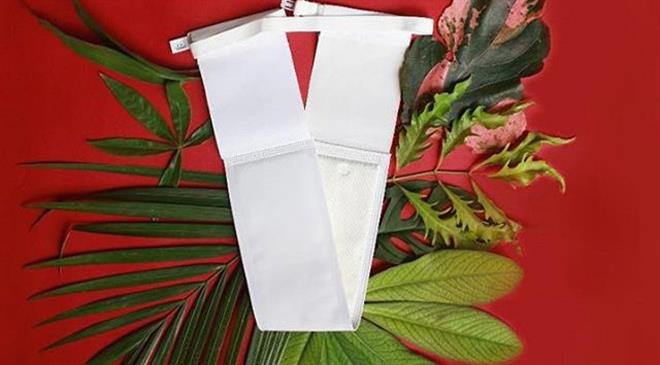 How strong is your distribution network in India?
Livinguard has been using non-governmental organizations (NGOs), government and self-help groups to reach out to the most rural and remote areas.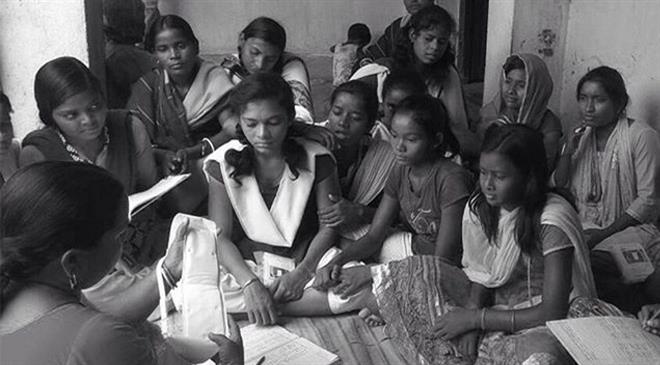 Livinguard technology is being used for a variety of functions, including creating water filters and in sanitary napkins. What is next?
The next product we have in the pipeline is a washable, reusable, infection- and pollution-control mask that achieves N99 and N95 standards without the need of complex respirators.
Is your technology viable to work on all three organisms - bacteria, viruses and fungi? How different or same are the techniques used?
Yes, our technology is effective against all three types of pathogens. Moreover, Livinguard has also been tested against Methicillin-resistant Staphylococcus aureus (MRSA), which refers to a group of gram-positive bacteria that are genetically distinct from other strains of Staphylococcus aureus and cannot be killed by normal antibiotics. The beauty of the Livinguard technology is that it is both non-leaching and wash durable. Moreover, Livinguard works at much higher rates than any other anti-microbial fabrics available in the market. Testing against US Environmental Protection Agency (EPA) standards for disinfection and sanitization demonstrates how Livinguard kills five logs of bacteria in just 10 minutes and three logs in five minutes.
How cost-effectives is this technology?
The products created by Livinguard are long-lasting and cost-effective. A set of two Saafkins costs ₹200 and can last an entire year. That means it just costs ₹16.66 every month for safe and hygienic menstrual protection. Similarly, our water purifiers provide water at 8 paise per litre without any use of electricity for the filtration process.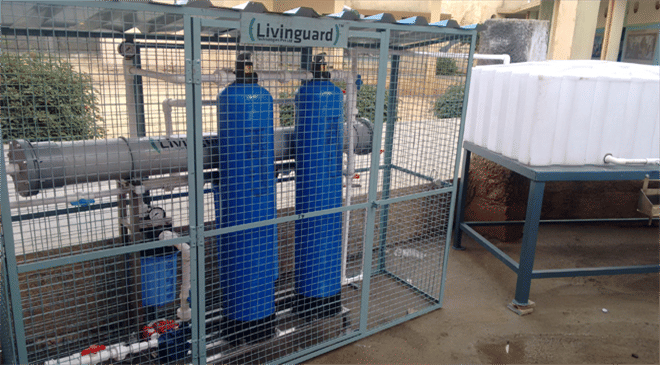 Which are your major markets in India and abroad?
Livinguard products have applications across the board. From health and hygiene products like our filters and feminine hygiene products, to high-end textiles used in the apparel industry, Livinguard has its uses in all geographies across all sectors of the income pyramid.
What are the top five applications of the technology in textiles?
The top five applications are in the water purification, personal hygiene, cleaning, air purification and healthcare.
What is the effect of laundering? How long do the self-sanitising properties last?
As per the EPA protocol, Livinguard can withstand 30 industrial laundries or 70 hand washes used non-ionic detergents and still perform at unparalleled rates. The self-sanitizing properties last for the life of the fabric.
How are the self-disinfecting properties at Livinguard different than other players in the market?
The Livinguard treats fabrics that do not leach chemicals and anti-microbial agents onto the skin or into the environment. As opposed to conventional fabrics that kill two log bacteria in 24 hours, Livinguard achieves three to five logs in 5-10 minutes.
What is the market for such technologies in India?
A technology that at its core controls infection spreading of disease is the key for India. In the healthcare space, Livinguard can be effectively used to improve and protect the population from fatal illnesses.
What is the USP of your technology?
The USP of Livinguard's technology is its non-leaching and wash durable qualities. No other technology today can perform at the same levels without introducing harmful anti-microbials into the environment. 
What are the advertising, marketing and promotion plans? What is the budget allocated towards it?
Livinguard has found its success through word of mouth. Happy customers and clients have led to more business. Till date, there has been no real budget allocation. For our Saafkins business, we have tied up as the technology partner with an online initiative called GiveHer5. The idea behind this is that it just takes ₹200 for a girl to get the menstrual protection she needs, allowing her to get five of 'those days back' every month. This social movement has led to a lot of exposure for Livinguard.
Do you plan to integrate Industry 4.0?
Yes, Livinguard is working every day to innovate, improve and excel.
What are your future plans?
Livinguard hopes to expand the water and Saafkins markets by becoming more commercially available. Moreover, it plans to introduce new products within the healthcare and hygiene space. With these plans, Livinguard hopes to become a leading name in health space. (RR)