Loungewear is an untapped market in India
Conceived in Europe and curated in New Delhi, NeceSera is a Faridabad-based start-up catering to the need for comfort clothing.  Founder and CEO Riddhi Jain opens up about the inception of the brand and the potential of loungewear in India.
How was NeceSera set up, who are the founders, what was the initial seed money, and the milestones achieved?
My journey with NeceSera has been incredible. Being an art enthusiast and a harbinger of comfortable clothing, I worked with designers in Europe to put together luxuriously comfortable fabrics and prints inspired by wide-ranging quirky ideas to create NeceSera. With an aim to making the idea of comfortable clothing more fun and something to look forward to, our team is constantly ideating new prints and colours. 
I started the company myself and it is currently a bootstrapped start-up. We launched this year and our most important milestone so far has been our first pop-up shop, where we introduced ourselves to our market. With most of our products sold out in one day, it was completely overwhelming.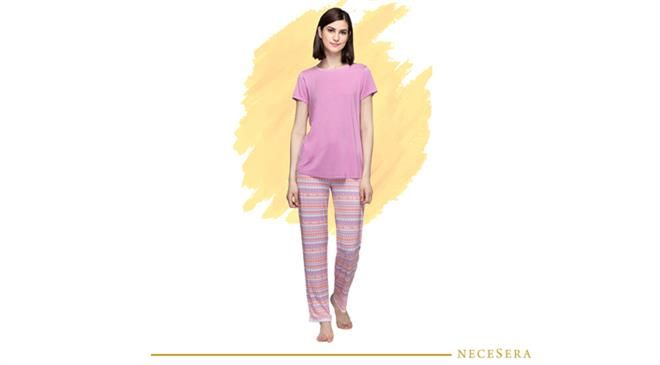 Why did you choose to venture into the loungewear market? What is the size of the global market in this category?
In India, loungewear is actually a much untapped market. There are fashion brands and there are nightwear brands, but there aren't too many loungewear brands. I chose to enter this market because there's a major void of comfortable clothing that looks and feels good. The global loungewear market is dominated by many international brands. However, there's always scope for more innovation and new ideas. Given the size of the global market, I decided to work with European designers, because they'd already had experience in this style of designing.
What is the scope for loungewear in the Indian market?
Loungewear is comfortable clothing that can be worn in and outside your home. So inside or outside India, there's always a market for this. I like to relate the idea of loungewear to daily necessities, because irrespective of age group, weather, location or profession, everyone needs comfortable clothing. The market response to our first collection reaffirmed the need for loungewear brands in the Indian market.
How many collections do you come up with each year?
We do about three collections each year.
Where do you source raw material from? Do you have your own manufacturing set-up or outsource your production?
To ensure the luxurious comfort, we're constantly researching new fabrics to include in our collections. Finding the right fabrics is one of the most important steps for us, so to ensure quality and comfort of the fabrics, we enforce a regulation system with multiple quality checks. For other raw materials, we work with multiple suppliers across India. All production is done in-house.
Do you plan to expand your product offerings?
Our tagline is 'Notch up your Comfort', so we aim to provide a solution keeping our tagline in mind in every way possible. We are currently working on some new ideas, but you will have to wait for that.
What are the challenges you faced as an apparel start-up?
Working on a startup at the age of 22 is challenging in a lot of ways. I think the biggest one was finding the right people for the team. But every day offers a new challenge. The process of overcoming it and hanging on is what is important.
What do you do to ensure a greener workplace?
In the production process, we recycle 70 per cent of our water, use environment-friendly digital printing as well as eco-friendly garment dyeing methods. Other than that, we always have a problem of excess leftover, so we work on putting these fabrics to some good use, which would otherwise just go waste. In our day-to-day workplace, we follow the policy of no printing unless it is extremely necessary, and every month, our scrap paper goes into recycling.
Which points of sales are working well for NeceSera - exclusive online store or marketplaces? Any plans to get into physical stores?
We focus a lot on the quality and soft hand-feel of our fabrics. So marketplaces work really well for us, because that's when customers get a chance to touch and feel the products to get a real sense of how our fabrics are so different. We definitely plan to be in physical stores in the near future.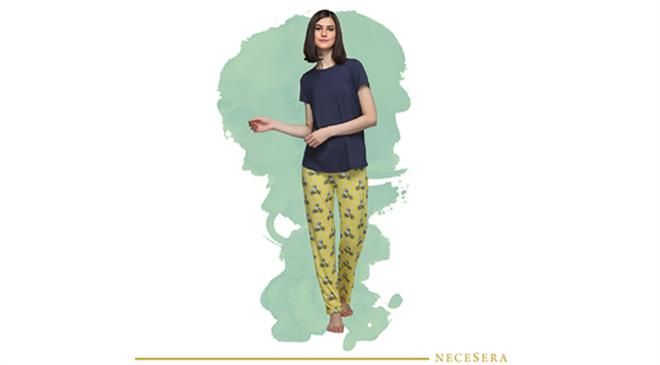 What are your future plans?
We aim to be the ultimate comfort zone for every woman. (HO)