8-10% of our sales comes from personalisation
Peekaboo is a sustainable, high quality, luxury sleepwear brand providing premium fashion for children aged between 6 months and 5 years at a competitive cost. The brand is design conscious and uses lead-free dyes for printing. Its sleepwear has a timeless style with a contemporary twist. Founder Poonam Naik Desai describes her journey from looking for nightwear for her kid to launching a conscious sleepwear brand.
When did you start Peekaboo? Why did you choose to get into the sleepwear for kids category?
Peekaboo as an idea was born more than three to four years ago. It took another year by the time we were able to launch our online store. 
When I had my son, his comfort was paramount for us, especially because he had sensitive skin. We found it a bit difficult to find the kind of clothes that I wanted for him, which would have the right blend of quality and design without compromising on the comfort, more so when it came to sleepwear. 
The more we looked around, we realised the void of quality kids sleepwear with attention to detail and design in the Indian market.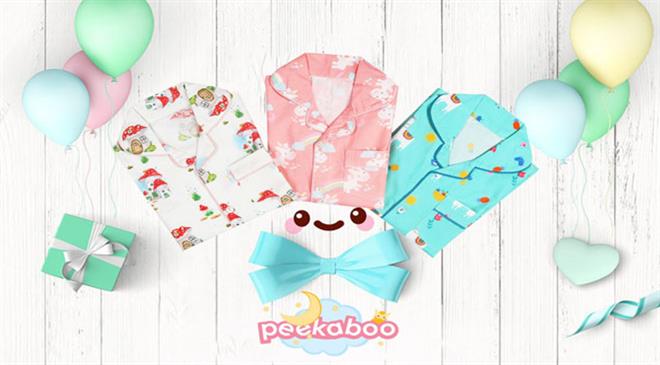 What is the size of the market for sleepwear for kids in India?
It is one of the fastest growing categories globally. Sleepwear is now getting recognised as a niche category in India, though it still remains a part of the innerwear segment, which is estimated to be around $4.5-5 billion.
What were the initial challenges you faced while making a conscious line of sleepwear for kids?
I think the biggest challenge we faced was to get the right quality and feel of the fabric, develop prints and colours which were lead free, minimise carbon footprint, but provide greater value at a competitive price range.
Which are your major markets in India?
Since ours is currently an online model, our markets are spread across India. However, the major business does come from the metro cities, but the growing penetration of Internet and increasing brand consciousness is slowly seeing business come from smaller cities as well.
What is your retail presence online and offline?
At present we are online only.
What steps do you take to ensure that the raw materials used, and even designs are child-sleep-friendly and eco-friendly? Does sustainability add into your pricing points?
Our basic raw material is cotton with a soft hand feel. This is the base on which we get our prints developed. Our prints use lead-free dyes. We use digital printing technology, which when compared to regular printing process has lesser water usage and chemical discharge, thereby reducing the overall waste and discharge in the processing of the raw material itself, but adding to the quality of the product that we offer.
Our garment designs are made with cotton with a super soft hand feel, which does not cause irritation to the skin, and our intricate detailing ensures that the children will be luxuriously comfortable in the clothing while they sleep, play or lounge.
What are your retail price points?
We have kept our prices very competitive ranging between from ₹999 to ₹1,299 to be able to reach out to mothers with a brand conceptualised and designed in India with an international feel.
Where do you source fabrics and accessories from?
Our motto is India first. We develop our fabrics and accessories from vendors in India.
What percentage of the sale comes from personalisation?
Around 8-10 per cent is from personalisation as it is a trend that is catching up with the growing disposable income in India.
What are your best-selling price points?
Our best selling prices have been in the region of 
₹
899 -1299.
What are your future plans?
As of now, we are looking to explore the potential of sleepwear in kids category. Once we build the trust, we will look at new selling avenues or locations. (HO)