What are the current consumer preferences for innerwear?
Consumer preference will shift towards practical choices in innerwear and the companies will cater to functional requirements increasingly. Majority of Indian female body types have a heavy bust and they require a high support full coverage bra. Full coverage bras will not only remain a simple functional aspect, but will also come in several style options and trim additions. Similarly, plunge bras that are bought for deeper necklines are currently among the trends in the market. Owing to the growing trend that suggests consumers take notice of the colour palette in their wardrobe while shopping for lingerie, more women seek to match their lingerie sets. Even as per different skin tones, we have added three different nude shades to cater to these specific needs. Likewise, we added neon colours to the PrettySecrets 2017 collection when neon outerwear was hitting the market. Preference for natural fabrics will see a rise as consumers become increasingly conscious about their purchases. Bamboo-based fibres such as modal viscose will gain popularity. Our Breathe collection consists of all natural 100 per cent cotton bras and we keep adding more options in solids and prints. Our Super Soft Essentials in modal are an all-time favourite among our customers. Natural fibres are super absorbent and perfect for Indian weather, and hence it will work well in the market.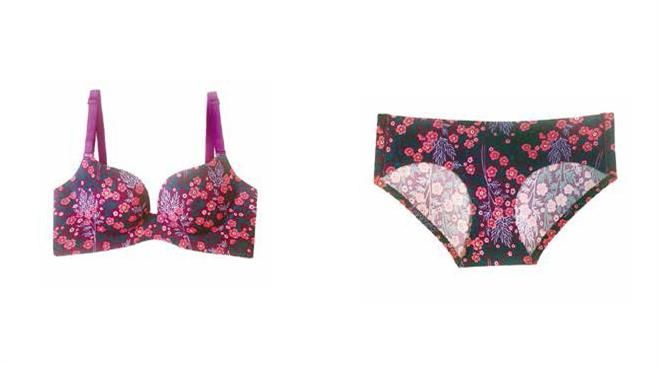 What are the trends in terms of trim and accessories in innerwear?
Bra accessories such as strap extenders and hook 'n eye adjusters are doing well because of their functionality. It is natural for body shapes and size to constantly shift and change over the years and consumers will look forward to these accessories to sustain their existing products much longer. These accessories also add features such as backless, strapless effects to everyday bras. Accessories such as silicon padding and bras that have removable padding have also gained popularity as awareness about their usage has increased. Majority of women all over the world have asymmetric bust shapes and additionally removable padding aids in giving a perfect fit.
Which fits and styles will be in vogue in 2019/20?
In the dark palette, there is a preference for classic romantic tones such as maroon, brown, grey and navy which compliment dusky skin tones. These colours will commonly be seen in our Tempt Me collections and bralettes. In the light tones, the market preference is shifting from candy pastels to sophisticated luxurious pastel tones such as dusky rose, champagne gold, pearl white and an entry of precious gemstone shades. Prints will be changing into ditsy florals with a polka spread and striped with floral effects. Florals will continue as an evergreen trend, followed by abstract prints. These are mostly digital and juxtaposed shapes and textures. Then you will have stripes and geometric prints as another favourite, but with a new twist of organic elements to break the monotony. There may still be animal prints with some brands, but the demand in the market has revealed a declining trend. Hawaiian prints with flora and fauna prints will trend in the swimwear category. In silhouettes, snug fits with a contoured feel and look; broad bands with seamless innerwear such as our Miracle Fits which take the exact shape of the body and create a contoured look. Then there are lightweight modal fabric products which give a "barely there" feel when worn. We have modal fabric hipsters, boyshorts, thongs and bikinis that cling to the hips without giving any marks or irritating the skin. For the 'no show look' with a glimpse of silver effect, lurex seamless innerwear will also work well in the market.
Which price points work well for your brand(s)?
₹399-899.
Which are your top-selling products online and offline?
Our top-selling product online is from the Miracle Fit collection that has padded non-wired and padded wired varieties-both have been a huge success in the online market. Those are followed by the Breathe collection owing to a growing market of conscious consumerism that looks for products in natural fabrics. The next is Tempt Me, which caters to the bridal market and has a loyal customer base. Additionally, we have bridal trousseau events at a few stores to celebrate our loyal customers. The offline market demand trends are similar to the online ones, but here we have customers who do not visit the store only to scroll through the options, but have specific needs when they enter a store. The BasiX bra which has a core basic styling with multiple colour options has worked well for us. Functional bras such as nudes, convertibles and strapless bras which are a 'must have' in every woman's wardrobe and require a good fit are among the top-sellers in offline stores.