Lingerie is no longer casual innerwear
Karan Behal, founder and chief executive of top-selling brand PrettySecrets, talks about trends, forecasts and consumer behaviour.
The innerwear/intimatewear sector has changed drastically over the last one decade. What factors have contributed to this?
Over the past decade, the average woman in India has gained exposure from social media, the ways of the West and similar sources. This has led innerwear and intimatewear to no longer remaining a hush-hush discussion, but rather one wherein women openly have a say in their choice and preferences. Women no longer accept lingerie as casual innerwear-they make time to try, select and make the purchase. Innerwear and intimatewear are now seen as fashion accessories instead as a necessity. For example, women make calculated purchases of innerwear with an event, activity or occasion in mind. This has been driven by the media, product innovations within the industry and an increased awareness of fashion orientation and health trends. The sector has also witnessed a rise in the number of working women, a rise in the disposable incomes, and a thriving youth population. Bringing together these factors, the innerwear/intimatewear sector has experienced drastic change over the past decade and is poised to experience unprecedented growth.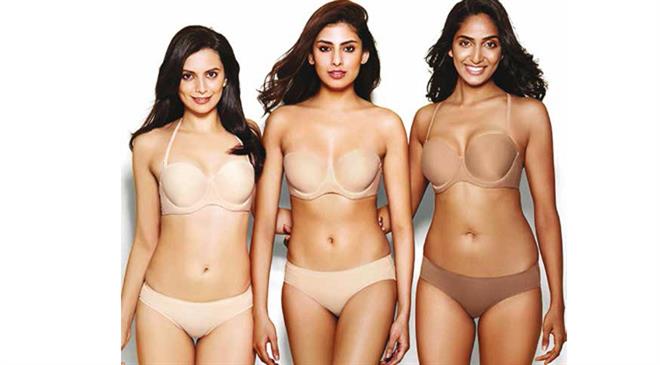 What are the elements that you need to change in your collections? Designs? Colours? Material?
We take pride in our designs and colours as that is our USP. Our unique designs and colours are widely appreciated across the country and actually run synonymously with the PrettySecrets brand name. The sole element that we believe we need to strengthen in our collection is the engineering and raw material component. Fit and comfort along with the feel of the fabric are of utmost importance when it comes to the first layer of clothing you wear on your skin, and hence it's imperative to get these right. Additionally, through intensive consumer research, we have seen that the fundamental press points for women when it comes to lingerie is comfort and fit. Hence, if these aren't right the customer does not and will not ever consider buying.
Which segment is driving growth for you: sleepwear, loungewear, athleisure, or any other?
We are currently experiencing enormous growth in the sleepwear segment. Our sleepwear collection is unique when compared to any other product in the market. Our collection consists of distinctive prints that are fun and quirky. These are developed inhouse by a highly experienced design team. We offer the widest catalogue of sleepwear in the market; our products are available at affordable price points and are value for money. We also offer products for all sizes, XS to XXL. In India, sleepwear is currently a booming category as is evident by the growing demand. Indians are now not only taking fashion consciousness to the streets but to home as well. People are increasingly recognising the need to buy sleepwear of a specific quality.
Which are the top trends in innerwear for women and men?
1. Bra and bralette sets with special design features at the back and on the sides, such as caged bras, lace wing/band bralettes that are used with outerwear garments. 
2. Growing technological additions made to bras such as dotted accupressure padding in bras (regulates blood flow in the body). 
3. Front open bras and reversible bras and other such "easy to wear" designs which are made keeping primarily the 'function' of the product in mind.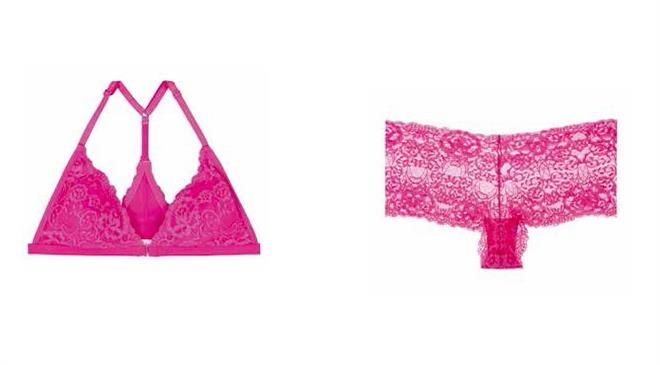 What kind of fabrics will influence innerwear in 2019/20?
Seamless technology is an on-going trend. The seamless look is very aesthetic and functional as well. This trend will continue going forward to next seasons. Lurex is a growing trend within fabrics. We will soon be seeing lurex fibres in single jersey fabrics/polyamide/ polyesters, lurex graphic artworks and lurex stripes on camis, PJ sets and even bras. This trend can give a versatile usage in the innerwear market. Spacer knit fabrics will be a booming fabric trend. Spacer is a highly breathable, cushioned, multi-faceted fabric, used in the practical making of a wide variety of products. We may see its use in the innerwear as bra cups. In synthetic fabrics, polyester blends with peach finish in bras, brushed poly-cots in nightwear/lingerie, fleece effect in knitwear tops and sleepshirts will also see a rise owing to the extreme comfort they give to the user. In natural fabrics, eco-friendly consumerism is a growing trend which attracts the market to our Super Soft collections that include products made of modal fabric. This fabric is essentially made of re-purposed bamboo fibre and will be a growing trend in coming seasons.