Raw materials for our mattresses certified by European agencies
Bangalore-based Sunday designs and makes mattresses and accessories that help sleep better. Designed by acclaimed Japanese designer Hiroko Shiratori, Sunday mattresses last up to 12 years. Founder and chief executive officer (CEO) Alphonse Reddy discusses his journey from mattress-buying struggles to building a start-up aimed to improve sleep and the challenges in between.
How did you come up with the idea of designing a mattress?
In 2011 when I moved back to India, I faced great difficulty in finding the right mattress. I ended up changing three mattresses within a span of six months. There was not much information about mattresses in the market and they were exorbitantly priced. Even the post-sales experience was bad, without a returns policy. Sleep is one of the most important things in everyone's life and my personal experience showed me the difference between a good mattress and a bad mattress. As a team, we are single-mindedly obsessed with sleep. We do not want to be doing other things and want to focus only on helping Indians have access to top notch sleep-related products, advice and services. The idea of a sleep start-up germinated in 2011, but until 2014, we were running Fabmart, which is a sleep-related marketplace. In mid-2014, we started working on Sunday. We did not want to hurry with just about any product. We took more than 12 months and put our heart and soul into developing the product range that we have today.
Can you tell us in brief about the research that went into it? When and what was the first prototype like? What were initial challenges?
Having founded and run Fabmart, India's dedicated sleep marketplace, we realised that the current mattress-buying experience is broken for a consumer. They have to choose from several models minutely different from each other and with hi-tech buzzwords of little value, they are left being completely confused. We saw a scope to improve the whole mattress-buying experience for consumers. 
For us, research is an essential part of product development. There is so much confusion in the market about different types of materials used in mattresses. At the risk of over simplifying, essentially there are four types of raw materials: latex foam, memory foam, spring and coir. There are typically three layers to a mattress-comfort layer, support layer and base layer. If you do the math and make some obvious exclusions, you end up with about 30 different combinations. We built a modular bed where we could quickly create a prototype mattress from any of the 30 combinations. We tried these different combinations for two weeks each and made notes. Once we had narrowed down our choices, we engaged test customers in Hyderabad and Bangalore in the winter of 2014 and the summer of 2015 and tried these mattresses with different types of personalities according to gender, weight, height, back conditions and pregnancy.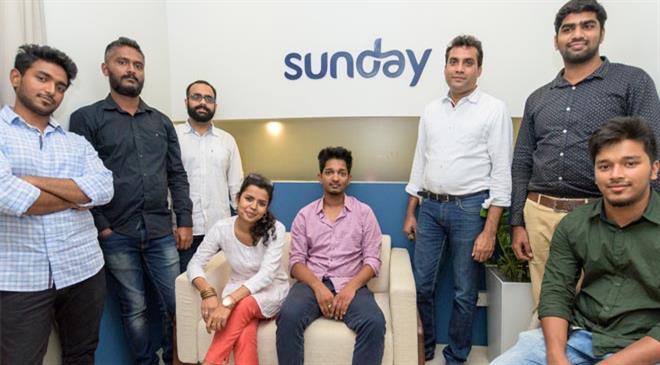 What was the seed capital you began with? Who are the investors in the company?
We started working on Sunday with my personal savings. Our current shareholders comprise the founder and a few investors. We are following a slow and steady approach to fundraising. We closed a $250,000 round a couple of months back and are in the middle of raising a $1 million pre-series A round as we speak. Our main investment is from Anand Morzaria and team, who recently sold their venture to WPP (Ogilvy & Mather). We will seek a bigger round once we are confident of meaningfully deploying those funds. That would also protect our current and future investor interests.
What is the USP of your mattresses? How are they different from the other sleep enhancing ones in the market?
Our USP is that we retail just three kinds of highly sophisticated products for standardised beds- Sunday Ortho Plus-soft mattress for the younger lot, Latex Plus-for people with back issues and a slightly older age bracket, and Memory Foam-the pocket-friendly option. India is estimated to be a $3.5 billion market for mattresses and around 50 lakh units get sold every month in the country. 
We ensure that all key raw materials are certified by European agencies like LGA Germany, Euro Latex and OekoTex 100. These make the products comfortable and at par with international health and safety standards. The latex is sourced from the most advanced factory in Belgium. A key endeavour at our firm is to pair our products with a simple and hassle-free buying experience through our pioneering '100-nights returns on mattresses' offering.
Where do you manufacture them? Do you have your own facility? What is the annual production capacity?
We take complete control of our design, but the production is done through our partners in Belgium and the final manufacturing and assembly is carried out in India.
What is the material used in the mattress? What technique enables better sleep and aids back problems?
In India, Sunday's products are the first to use very high-quality materials consistently across all its ranges. Three aspects about Sunday products make these very special and relevant. 
(i)
The latex used, sourced from robotic factories in Belgium, adheres to Euro standards. This is the only mattress in India that uses such high-quality raw materials.
(ii)
The entire fabric used for the mattresses is certified by Oeko-Tex 100. This is an internationally acclaimed certification to make sure that there are no harmful remnants in the fabric.
(iii)
Further, the entire core that is used in the flagship model, Latex Plus, passes LGA certification from Germany. LGA certification stands for longevity of a mattress and Sunday scored 99 out of 100 in this rating.
Sunday Ortho Plus from our sleep product range is a firm mattress meant for older people with back problems.
Do you plan to expand your retail presence-online and offline? Are there any new products in the pipeline?
We have had a better-than-expected response. Given that the market is highly fragmented and that our product has an unbeatable value proposition, we want to aim for 10 per cent of the $3.5-billion market in the next three years. Our model is and will be distinctly omni-channel: we will combine the touch and feel of offline with efficiency and ease of online. We have an experience centre in Bangalore, called Sunday Sleep Lounge, that supports our online sales at www.sundayrest.com, and we expect these experience centres to be central to our expansion strategy.
We have launched the 4th generation of Sunday's sleep product range a few weeks back.  (HO)