Aim to expand in Asia Pacific in next few years
Australia-based Sunseeker has been creating swimwear since 1970. Sunseeker was one of the first companies to design separates and in 1973, started developing its own fabrics. The quality of its fabrics quickly became a selling point and has become the brand's trademark providing 'second skin' feel and superior fitting standards. Seeing the growing demand for resortwear brands in India, Sunseeker recently dived deep into this market. Global brand manager Karen Lou shares details about the potential of the swimwear market in India and its retail presence Down Under.
Why did you decide to get into the Indian swimwear market? Is the Indian swimwear market growing?
We do see a rapid growth of swimwear market in India in the last three years. People are more enthusiastic about fitness these days. Indian consumers are more concerned not only about the functional performance of the swimwear, but also how it represents their lifestyles. Sunseeker swimwear can provide consumers here with a fashionable choice in high quality beach and swimwear. Although the market is still at its nascent stage, it definitely shows a great potential for the growth of beachwear.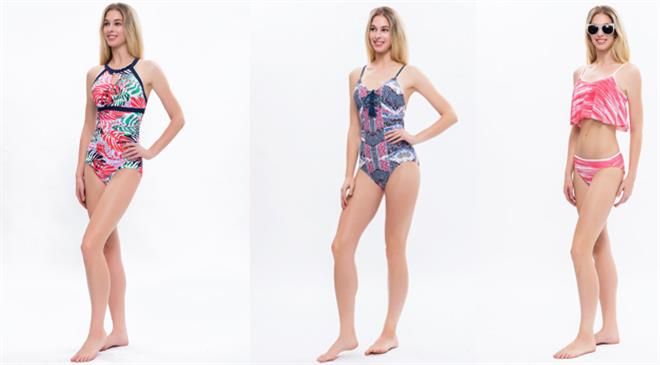 Do you plan to open exclusive outlets or be in multi-brand outlets in India?
Currently we are exploring the online market by searching more suitable online distribution platforms as online shopping is getting more important in people's daily lives.
What is your share in the Australian swimwear market?
Sunseeker is among the top five, and we retail majorly through department stores.
Which are your top selling products online and in-store?
Cross front or tie front swimsuit, monokini, high waisted bikini, high neck bikini and beachdress are our top selling items.
Which are the best-selling price points? Please tell about your retail presence in Australia.
Our best selling price points are around $100-120. We are available in Australia through our exclusive stores, department stores and online.
How many collections do you come up with each year? How many styles in each collection?
We have two collections each year, with around 130 styles in each collection, including men, women, and kids.
Will the collection for India be the same as that for Australia?
The India collection is a mix of International and Asia line.
What are your future plans for India and Australia? Which new markets do you plan to explore?
We will keep observing our costumers' needs and expand our swimwear category accordingly. We aim at expanding the Asia Pacific market in the coming years as there is still a large room in the region. (HO)