GST and demonetisation caused cash crunch and payment problems
Vyom International Pvt Ltd, established in 2002, is one of Surat's leading manufacturers and exporters of high quality fancy fabrics. The company recently ventured into retail with the opening of its first outlet called the Fabric Studio in Mumbai. Director Abhishek Dhanuka discusses the impact of GST and the global demand for Surat's fancy fabrics.
How has the fabric industry in India evolved over the years?
Fabric businesses have changed drastically over the years. Now it's more of designer and creation-based business. You need to be creative and come up with something new daily to survive. Fashion is changing very fast; if you want to grow fast, then create fast.
What kind of brocade, chanderi, and embroidered fabrics were in demand earlier? Which ones are in demand today?
In terms of material, it is the same- like silk, cotton, viscose, polyesters, etc. Also, it depends on the city; different regions demand different qualities. But you need to create new designs and concepts very fast to survive in the market. Otherwise you cannot keep pace with growth.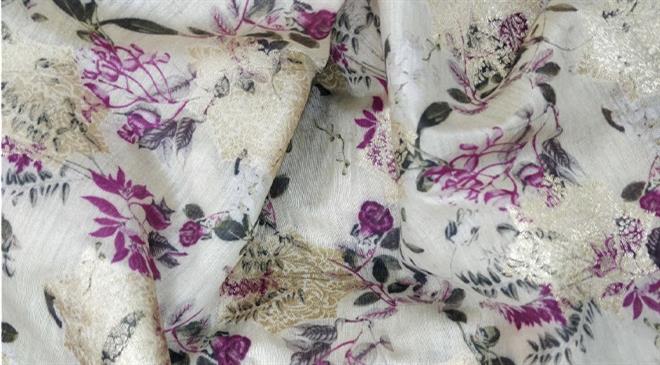 What are the latest applications of fancy fabrics?
Different kinds and latest designer prints on thin fabrics. Chanderi, cotton, chiffon, organza, etc, have been in demand for a long time now.
Which are your major markets?
The whole world is a market for Surat. It all depends on how much you can explore and grow. Surat is gearing up to cater to any part of the world with any quality and quantity.
Has Surat's textile industry recovered from the aftermath of GST and demonetisation?
It's still getting over the impact of demonetisation and GST. The cash crunch and payment problems in the market have been continuing for the last few months.
Which fabrics are in demand in the domestic and export markets?
All kinds of fabrics are in demand in the domestic as well as export markets. It depends on the creativity of the manufacturer. If you have good and the latest creations, your fabrics will be in demand all over the world.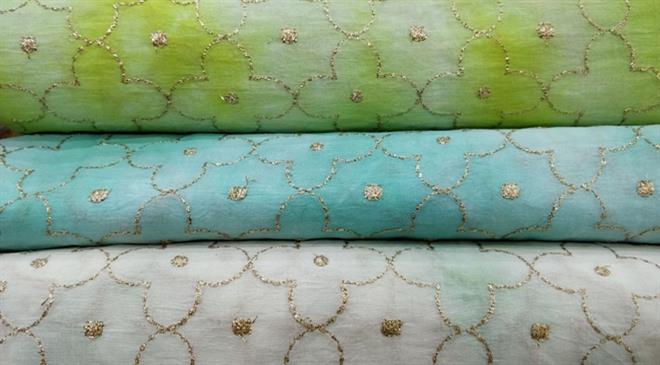 What are the challenges that fabric manufacturers in Surat face?
Unstable market and fast-changing fashion are two major challenges that fabric manufacturers face.
Tell us briefly about your company.
Yarns and fabrics are our family business. We have been in the fabric business since 1993 and yarn since 1985. We have manufacturing units in Surat and Varanasi. Wholesale and retail outlets in Surat, Delhi, Mumbai, Jaipur, Kolkata and Ranchi are our major markets. We supply fabrics all over India.
What is your production capacity? Where do you source raw material from?
We have a large production capacity on different kinds of machines. Also, we get jobs done outside as per requirements. So, delivering any quantity or quality is not a problem.
What has been your growth story?
We have been growing every year since we started this unit in Surat. We are hoping to grow further as we are trying to keep ourselves updated, and cater to customers better every season with the latest colours and designs.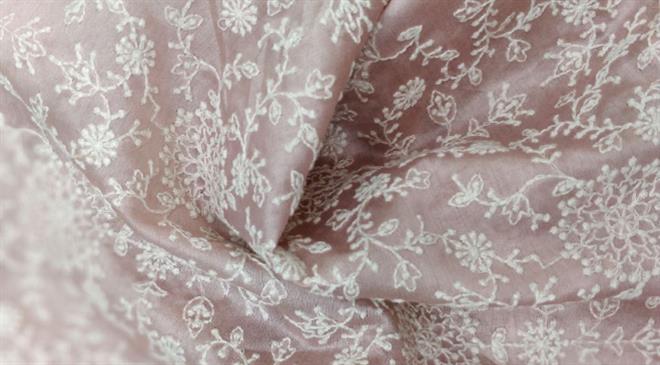 What are the top HR practices followed at your company?
We don't do specific HR practices. We just make our staff feel like it's their own company and provide them a comfortable environment to work.
What are your expansion plans? Do you plan to venture into garmenting?
We are planning to open more retail outlets in different parts of India. No plan yet for garmenting.(HO)