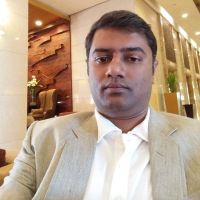 Vidhyaa Shankar. S
Director
A Ganapathi Chettiar

Company Details
Business Area:
Knitted Yarn Supplier
What is the size of the market in India for specialty yarns? What can we expect from the world of specialty yarns? Can governmental help boost this sector?
The market for specialty yarns is growing. Earlier, it used to be 90 per cent cotton and 10 per cent of specialty yarns. With increasing demand, the market for specialty yarns comprises 25-30 per cent in India. Mélange are the second-most sought after yarns after 100 per cent cotton, in India and internationally.
The percentage of knits is increasing rapidly with growing product segments like sportswear, activewear, and performance wear. People are making formalwear and casual trousers with knits. Knits are diffusing the boundaries of woven fabrics. Specialty yarns are used across all apparel segments. They are being used most in womenswear, followed by kidswear, and the least in menswear.
Indigo denims, slubby looks, jacquard knits and multiple counts in single yarn are in demand. The bent is towards wanting to achieve the casual look within the yarn. The GSM or gram per square metre is falling. Finer counts are going to be in trend. Earlier, people used 160 GSM yarns. Now, they demand 140 GSM yarn.
Consumers are looking for styles with different visual appeal and better feel. This has led to demand for specialty yarns in the last two years with respect to mélange, grindle and different types of slug. Dyed grey grindle and grey slug have a certain mélange look and feel. These grey yarns help manufacturers maintain minimums.
In knits or specialty yarn, India is doing better than Sri Lanka and Bangladesh. Both countries are dependent on India for yarn. China's focus is more on polyester and structured knits. India has a huge demand for specialty yarn. Several mills and units in the knitting industry are setting up a special division for specialty yarn. We get enquiries from Bangladesh for specialty yarns and fabrics. Within India, in the hosiery industry, Tirupur is a huge hub for specialty yarn. So are Mumbai and Delhi.
About 90 per cent of specialty yarn, except for some fibres, is made in India. Government could support by training people to provide skilled labour which the industry lacks. Education and awareness on schemes for small and medium industries, which dominate this field, can boost the speciality yarn sector.
Published on: 27/07/2016
DISCLAIMER: All views and opinions expressed in this column are solely of the interviewee, and they do not reflect in any way the opinion of Fibre2Fashion.com.