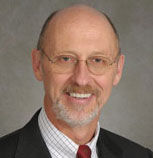 James A. Hayward
President & CEO
Applied DNA Sciences

'The problem of blending or fibre substitution is particularly acute with upscale fibres'
Company Details
Business Area:
Textile finishing treatments and textile manufacturing process
How crucial is the need to authenticate the quality of textiles used in consumer products? What is Signature T and how can it help?
Consumers, designers, and brand owners have the right to expect that their products won't tear or fade after a few weeks, that their dyes won't fade in the wash, that the hand of upscale fabrics will match their reputation and their garments or linens won't pill. Unfortunately, blending and fiber substitution, particularly on products manufactured abroad, has become rife. Textiles, in short, are increasingly counterfeited, with the resultant drastic degradation of quality.
The world's most sought-after brands are at high risk, says the U.S. Customs and Border Control, reporting that apparel and accessories account for over 50 percent of all seized counterfeit goods.
The problem of blending or fiber substitution is particularly acute with upscale fibers such as cashmere, merino wool, and luxury cotton such as American Pima and Egyptian Giza. Too often, when a luxurious fiber is sent abroad for manufacture of sheeting, towels, or apparel, the original fiber content is blended with other lower quality fiber, greatly reducing costs - and inevitably, producing lower product quality.
SigNature T is a nearly-permanent forensic identity marker, specially engineered to bond tenaciously to any kind of fiber. Once marked, the fiber and all products produced from it may be authenticated forensically, with a uniquely high level of integrity.
SigNature T textile markers are resistant to harsh production conditions, and cannot be copied or simulated. The result is a nearly-permanent, forensic identity marker that remains present from fiber stage through finished garment on a retail hanger, and beyond.
- Mary Christine Joy

Published on: 27/08/2014
DISCLAIMER: All views and opinions expressed in this column are solely of the interviewee, and they do not reflect in any way the opinion of Fibre2Fashion.com.