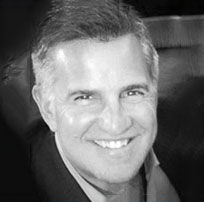 Shawn Neville
President
Avery Dennison RBIS

Company Details
Business Area:
Graphic tickets, tags and labels, embellishments and packaging solutions
What is on-garment branding? You claim that on-garment branding is statistically proven to increase a consumer's purchase intent by 17%. How does on-garment branding help in increasing sales?
On-garment branding are the tags, labels, tickets, packaging and external embellishments on a garment that that help brands effectively communicate to their consumer at the moment of purchase. Whether communicating a brand story, driving differentiation, or simply displaying in its own unique way essential information such as size, fit or function, on-garment branding plays a key role in forming perceptions of value and quality. On-garment branding is vital to the success of any apparel company and serves as a representation of its brand, communicating to the consumer in a way that drives a consumer's perception and emotional response to the brand.

The right combination of branding elements helps increase consumer's purchase intent as it elevates the overall image of the brand at a consumer's point of purchase. In order to stand out in a crowded marketplace, companies need to prioritize the importance of their brand story - what makes it unique in the marketplace - from the beginning of the design process. Brands are strongest when all pieces are created in coordination to achieve maximum visual impact to inspire consumer purchases throughout the entire product line. If a brand achieves this, it helps ensure that consumers will make that crucial follow-through purchase decision on the store floor.

Elevating on-garment branding increases perceived value and as a result increases what consumers expect a garment to cost. On-garment branding drives brand consistency and recognition, ultimately leading to consumer loyalty no matter the price point. While labeling, packaging, and external embellishments can often be an afterthought in the process, it is critical that brands infuse their on-garment branding with the same style and creative flair as the garments it represents. Avery Dennison RBIS works with retailers to take full advantage of the power of branding by considering these elements at the beginning of the design cycle.
Published on: 02/10/2014
DISCLAIMER: All views and opinions expressed in this column are solely of the interviewee, and they do not reflect in any way the opinion of Fibre2Fashion.com.