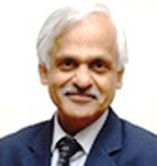 Mr. Edwyn Rodrigues
CEO
Batliboi Textile Machinery Group

Company Details
Business Area:
Textile machinery manufacture & supply
Clientele:
China. Indonesia, Bangladesh. Italy, Egypt, North Africa, Nigeria
In the backdrop of happenings in the textiles industry, how is the textile machinery sector shaping up? What technological advancements are being made?
The fortunes of Textile Industry in the recent past have been characterized by frequent swings. This is true for both cotton as well as synthetic sectors of the business. Consequently, the machinery industry has been constantly occupied in coping with these ups and downs. Even an upswing, though very welcome, brings with it its own problems of ramping up output at a short notice and obtaining timely supplies from sub vendors. In recent times, an added hurdle has been a sharp increase in raw material prices and the continuous upward price movement in all metals. This constant turmoil has required the industry to involve itself in restructuring its operations to make it more responsive to the rapid market changes.
The problem affecting the textile sector have been originating from two directions - one is the frequent changes in fiber cost (mainly cotton) and the other being the economic turmoil in major purchasing countries resulting in poor off take of yarn, fabric and garments. Even the domestic market has seen very difficult times in last year reflecting the pessimistic mood of customers. Consequently, the biggest issue has been that of maintaining price levels in an environment of rising costs.
In view of the above scenario, a lot of research and development effort in the machinery industry has been concentrating on ways to reduce operating and process costs in order to enable users to maintain the price line demanded by ultimate consumers. This was clearly evident in ITMA show held in Barcelona in September 2011. There was, with the exception of 1 or 2 cases, no revolutionary development displayed during the show. Almost all companies displayed improvements in or refinement of existing processes and equipments. New machines displayed either produced more or consumed fewer utilities.
One notable exception was the revolutionary concept displayed by M/s. Mayer & Cie wherein their new machine SPINIT used a new process in weft knitting which required a 'roving' to be fed into the machine instead of yarn. This obviated the need for two essential and expensive processes - that of ring spinning and winding. This new concept will result in huge savings in energy, space and manpower, simultaneously resulting in a higher quality fabric. This machine is expected to be commercially available in beginning 2013. Revolutionary as it is, at the bottom line it still strives to save costs.
(Contd.)
Published on: 06/04/2012
DISCLAIMER: All views and opinions expressed in this column are solely of the interviewee, and they do not reflect in any way the opinion of Fibre2Fashion.com.