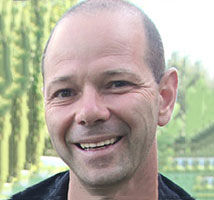 Avihay Feld
Co-Founder & COO
Browzwear Solutions

Company Details
Business Area:
Provider of 3D software solutions for the fashion industry. Leading brands use Browzwear to accelerate garment development, slash production costs, and market products effectively. It makes the most realistic and compelling 3D simulation software in the world.
Clientele:
Over 450 clients in the fashion from leading brands to manufacturers. Some featured customers include Adidas, Nike, VF Corp.,Triumph, Pacific Brands, Li & Fung, Red Collar etc.
What are the new 3D technologies available in the market for apparel manufacturing? What are your views about the growth rate in your industry?
We refer to 3D technologies in the wider aspect of apparel supply chain. Within this context of supply chain, 3D technologies are offering today added value in many of the known steps plus more opportunities not available in current known process. The main areas of adding value to current supply chain are Design, Development, Marketing and collaboration.
Design:
Non rigid apparel design.
Enhance creativity with 3D design.
Visualize designs in the full variety of fabrics, colours, trims and more.
Support design decision with realistic simulation.

Development:
Early prototyping - long before samples or fabrics are available, in photorealistic 3D visualization.
Fast, accurate 3D style development including samples fit and design fit, on multiple body sizes and poses.

Marketing:
Sales samples in multiple sizes, full color ways and proposed outfits.
Collaboration:
Simplified communication and cooperation between teams in full 3D.
Multi device platform, no apps no installation required.
Get the right product out to customers, faster.

I think the near future is development, marketing and collaboration of 3D design. Photorealistic 3D samples are driving clients to view and interact with garments samples which are not manufactured yet and through this they can participate directly or indirectly in the brand's decision making process of what to manufacture and in what quantities. This has become possible due to tools enabling the creation of 3D photorealistic apparel samples which look exactly like the real things, in an optimize and scalable way.
This also helps in mass customization and branded garments can be made according to clients taste and thus addressing the wish to be unique yet keep up with the trend. Clients are way more open today for 3D prototyping and digitization of the supply chain all together. They are saying yes to 3D product being good enough for decision-making throughout the supply chain and that opens the door for a real positive change in current processes.
I can see growth from several angles:
There is growth in adoption rate of 3D software solution for digital marketing, mainly due to its huge proven return on the brand's investment.
There is a slightly slower growth rate in the adoption of 3d in garment development and design, we assume that with better user experience and more holistic digital workflow this will change, and the adoption is expected to make a leap.
When it comes to B2C, adoption rate of 3D does not really exist mainly because there is no relevant solution to be adopted yet. Such adoption is dependent on getting the right added value to consumers with friction less super easy interface. Although there are many flows in current online shopping experience and consequently many opportunities to improve it, still there is no real message there YET… with that said since apparel sales on the web is a big business and growing steadily, the search for better user experience will never cease rather become more focused until a talented developer, somewhere… will come up with the secret sauce and then we may see huge adoption.
Published on: 11/04/2014
DISCLAIMER: All views and opinions expressed in this column are solely of the interviewee, and they do not reflect in any way the opinion of Fibre2Fashion.com.