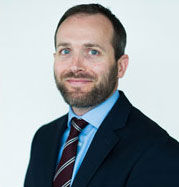 Stuart Harker
Managing Director
Business Environmental Performance Initiative (BEPI)

'Generally speaking, it is difficult to measure the degree of consumers' environmental awareness'
Company Details
Business Area:
Service developed for retailers, importers and brands committed to improving environmental performance
How do you rate consumer awareness with regards to environmental protection in the supply chain? Is there enough transparency in the supply chain?
Generally speaking, it's difficult to measure the degree of consumers' environmental awareness, since it varies across countries with different socioeconomic status. The digital age has empowered consumers in developed countries with unlimited access to information, raising their awareness on environmental issues. However, this doesn't guarantee the quality of that information or a real understanding of the key issues. This is often a complex challenge for consumers as well as for businesses concerned about the environmental impact of their supply chain, especially when sourcing from countries where appropriate regulations are not in place.

In our experience, there is an increasing number of actors in the textile industry that are willing to better identify and understand the environmental challenges within their supply chain. BEPI is a good example of such initiatives that target key issues in the production of textiles like chemicals, water and energy, and propose a system to support suppliers of textile retailers and importers towards more eco-efficient production. By improving knowledge within their own businesses and supply chains, textile companies are then prepared to spread this awareness to the general public.

Consumers, investors, regulators and stakeholders have clearly demanded more transparency in this regard. However, gaining full understanding of all the environmental issues across wide range of products and countries is a challenge for most businesses, since these are specific to locations, products and production processes. Through BEPI's system, producers receive the appropriate recommendations and support to make long-lasting improvements, steps that contribute to the growing drive towards supply chain transparency.
Published on: 19/07/2014
DISCLAIMER: All views and opinions expressed in this column are solely of the interviewee, and they do not reflect in any way the opinion of Fibre2Fashion.com.