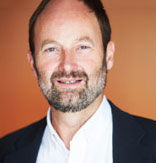 Pierre Wiertz
General Manager
EDANA

Company Details
Business Area:
International association
Clientele:
Nonwovens and related industries
EDANA recently collaborated with ANNA to facilitate free trade between Japan and EU. Why is it important? Can you explain a bit about sustainability in the nonwovens market?
Both economies have a long tradition in the nonwovens industries, with a focus on product innovation and economic investment helping to pioneer the industry. Both the EU and Japan have long enjoyed the status of technology leaders, to the extent that specialized machinery from these countries have been widely exported in the rest of the world. Additionally, the whole supply chain, from fibres and polymers to finished products, has benefited from Japan-EU nonwovens trade, with more of complementary relations than real competition between their respective specialties. This explains in our view why both parties would benefit from total elimination of tariff duties.

Altogether, EDANA strongly supports free and fair trade between all countries, and for all business sectors. In this, we believe that only by operating on a level playing field can both our individual business sectors and our industry grow sustainably, by openly accessing materials and new customers alike. INDEX 2014 is shaping up to be the biggest edition ever. We already have 570 exhibitors booked, and with a focus on the entire nonwovens and related industries. The theme of the campaign for this edition centres on the diverse range of properties that can be engineered into nonwovens, and just how a creative idea in one field can produce a successful solution in another application.

In the wake of the hygiene sector, nonwovens in a wide variety of applications have contributed to the sustainability of many products and processes, by enabling better vehicles, cleaner air and water and many other benefits. We continue to see an open and welcoming attitude to the use of new raw materials, and this will be highlighted by exhibitors at INDEX 2014, held in Geneva from the 8th to the 11th of April, 2014.

The versatility of nonwovens, both in terms of the materials they are made of, and the customised features they can be given, make them serious competitors for plastics, paper, textiles, glass, metal. This is a guarantee that existing application areas will continue to grow and new markets will emerge thanks to the creativity of companies in our industry. It is part of EDANA's mission to help the industry securing on-going access to the raw materials it requires for its sustainable development.
Published on: 07/03/2014
DISCLAIMER: All views and opinions expressed in this column are solely of the interviewee, and they do not reflect in any way the opinion of Fibre2Fashion.com.