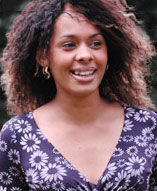 Agnes Etame Yescot
General Commissioner
Fatex Fair

'Fashion trade events are an important platform for exploring manufacturing solutions and sourcing new suppliers'
Company Details
Business Area:
Trade Show Organizer
How do you look at the role of fashion trade shows in connecting emerging firms to the international platform?
Fashion trade event are an important platform for exploring manufacturing solutions and sourcing new suppliers. It plays a vital role in providing participants an overview of the international market which includes products, technology, finishing and services, as well as an update on developments in quality and style.
The participation of the internationally acclaimed fashion giants is important for the smooth running of fashion events, as its main role is to provide an opportunity for buyers to connect themselves with the international market, by connect the buyers to the manufacturers who can offer big capacities and full package.
In fashion trade events, buyers can hunt, browse and examine potential fashion sourcing solutions in complete peace while soaking up the infectious energy of the trade shows.
Some of the countries with high participation in the fashion events include China, Vietnam and Bangladesh who compares their position with European buyers despite falling orders due to refocus on some of their own market.
So the major challenge faced by the event organizers is to meet the expectations of the exhibitors by bringing in more participation from international market so that the exhibitors can meet international brands and place orders.
At Fatex, we are confident about the business climate as we are expecting major brands of international repute in our upcoming event. We have an opening day before the fashion shows of the Porte of Versailles and we also tried to touch the first day exhibitors of these fairs.
Published on: 17/06/2014
DISCLAIMER: All views and opinions expressed in this column are solely of the interviewee, and they do not reflect in any way the opinion of Fibre2Fashion.com.