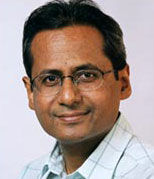 Mr Shishir Goenka
Founder
Fusion Clothing Company

Company Details
Business Area:
Knitted Garments (Organic)
Export Capabilities:
20,000 to 30,000 pcs / month
Clientele:
Spain, Germany, Greece, Sweden, Italy, Switzerland, Australia, USA.
In your view, how is India poised for organic wear segment? What are the movements in this sector globally? What hampers good growth of this segment?
The Organic wear segment is expected to grow at an exponential rate in the coming years as more and more people realize the importance of the same.
Internationally also this segment is growing fast; however is yet to become mainstream. There is a large number of people who still would like to save and buy a cheaper product (non - organic).
Growth is hampered by various factors - mainly lack of knowledge on the part of the customers about the benefits of organic. Also many of us who are value based - semi social enterprises do not have the budgets for advertising and educating people about this in comparison to MNCs or other larger companies.
We are focussing all citizens who care for their own and their children's future. It is our mission to contribute to the betterment of our natural environment with the help of our Citizens. When consumer buys our products, not only do s/he sport clothes which do not contain harmful chemicals, but is also contributing to the environment in 3 ways. First, encouraging the growth of Organic Cotton which helps keep the land free of harmful chemicals and fertilizers; secondly, the price paid is directly contributed by our company to WWF which will help them undertake more conservation activities; and last but not the least, consumer is indirectly helping the farmers in higher realizations of money and keeping them healthy as well as debt free.
Published on: 21/06/2011
DISCLAIMER: All views and opinions expressed in this column are solely of the interviewee, and they do not reflect in any way the opinion of Fibre2Fashion.com.