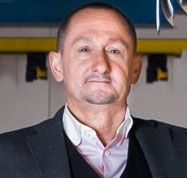 Gerhard Kranzle
CEO
Gardeur Gmbh

Company Details
Trousers have a vast market in Germany. Can you explain a bit about the market for trousers in Germany?
The art of trouser making involves skilled craftsmanship which means you not only need engineering for a perfect fit but also skilled expertise and craftsmanship. The second key factor is the sovereignty of processing – we are the only German, full-phase trouser specialist to cover every step in trouser development ourselves which is how we can provide such a high degree of innovative power, creativity and skilled craftsmanship. Third factor is the topic of sustainability – products made from recycled materials - we very much cater to the needs of the end consumer.

Official statistics show that people in Germany and other nations are getting taller and heavier – conversely there is the phenomenon of increasing numbers of size zero wearers. This is obviously also reflected in the sales figures. We offer a large range of sizes (short as well as long sizes) plus special styles. Our sales focus, however, continues to be on regular sizes because – as we know from our intense market research – our end consumers are no couch potatoes but are very active.

The market climate has got tougher. Here only good players can survive. We cooperate closely with universities and fabric suppliers to develop new trends. Hybrid denim made of recycled materials is one example and another is the 'trousers of the future' that can automatically charge electronic devices like Smartphones from the wearer's movements. Yet despite all this science, trouser craftsmanship remains craftsmanship! Technology might help improve the fabric or the process but the skilled craftsmanship and the many years of experience of our designers, pattern makers, seamstresses and washing engineers ultimately decide on the perfect fit of our trousers. To give you an example here: our rivals use a straight waistband that can be worked by machine. We, on the other hand, use a figure-forming waistband that can only be sewn in manually by trained staff due to its curved shape. So our trousers perfectly follow the contours of the human body creating an attractive silhouette. Here technology and science aren't enough.
Published on: 24/12/2013
DISCLAIMER: All views and opinions expressed in this column are solely of the interviewee, and they do not reflect in any way the opinion of Fibre2Fashion.com.