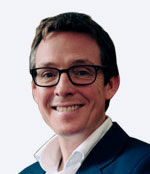 Mr. Jo Dawson
CEO
H. Dawson Wool

Company Details
Business Area:
Sourcing and supplying wool from 35 countries
Export Capabilities:
In 15 countries, transforming wool from raw fibres to the stage where they are ready for spinning o
Clientele:
Covers all segments, including clothing, interior textiles, bedding, industrial uses, technical textiles and hand knitting
What is the present estimated volume of market for wool, globally? How has the market for wool changed over the last five to six years? Where do you see the market heading in the next five years?
Current estimations reveal there are 1bn kilos of clean wool produced worldwide every year. Around half of that is used in the clothing market and the rest goes into carpets, interiors, hand knitting and industrial markets.
Price volatility has always been a challenge for the sector. As wool is a premium, aspirational, luxury product, it would be definitely at the higher end of the price range. It is necessary to ensure that the consumers truly understand just how valuable wool is and why it's worth paying that bit more for a far superior end-product made with wool.
The production of wool has declined steadily over the past 40 years, but the tide is now changing and production has stabilized in most countries. In addition, manufacturers are discovering new ways of transforming wool from fiber to end-product.
For example, there have been significant advances in improving the washability of wool products. In addition, many enterprises are developing alternative conversion technologies that improve the look, feel and performance of wool products, which ultimately benefit the customer. This is an exciting time for wool as the industry begins to rejuvenate and reinvent itself.
In terms of growth prospects, the market will grow as demand increases for wool, with more and more people recognizing its environment-friendly credentials, its quality, adaptability and the vast number of ways in which it can be used.
As the demand increases for wool and the supply chain becomes aware of the limit on global raw material availability, flock sizes will grow. Traceability and the use of genuine raw materials will become a natural part of the process and everyone engaged in the wool producing process will embrace the new opportunities before them. Wool is the ultimate premium luxury fibre and it will remain so.
Published on: 10/12/2013
DISCLAIMER: All views and opinions expressed in this column are solely of the interviewee, and they do not reflect in any way the opinion of Fibre2Fashion.com.