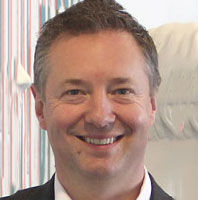 Dr. Andreas Seidl
CEO
Human Solutions GmbH

Company Details
Business Area:
Apparel & Automotive Sector
Turnover:
US$ 27.63 Million
What are the new technologies available in the market to make the apparel manufacturing and shopping experience more exciting?
The main challenge faced by the apparel manufacturers and retailers worldwide is that a new fashion collection has to be in the store almost every month and 'Speedfashion' can only be achieved through new technologies.
It is all about achieving important competitive advantages in cost, time and quality. So the central themes are 'size & fit' optimization and increasing productivity and efficiency, enabling the apparel industry to reduce its time-to-market and costs.
Now product data can be used seamlessly from development to the point of sale, gain additional information about the fit and the preferences of the customers as well as strengthen their ties to one's brand name. This makes the virtual mirror interesting for each and every company—for vertically structured labels, manufacturers with their own in-house pattern development and customized clothing manufacturers.
Garment manufacturers can also save lot of money and time through the early provision of 3D prototypes in all business areas. Project-related feasibility studies showed that new collections can be delivered up to eight weeks early through advanced technology.
Examples of cross-application are 3D visualization of matching collections and the use of virtual samples in catalogs and online shops.
In the world of readymade clothing, end users find it difficult to imagine a garment on them and this means time-consuming try-ons. If nothing fits, the customer simply puts a stop to the purchasing process and leaves. In the case of customized clothing, try-ons have not been possible to date. So slightly different ideas of what constitutes product configuration as well as sizing and fitting can exist. This ends in unnecessary alterations to the customized garment.
To make the shopping experience more exciting in the bricks and mortar stores, the clothing retailers are able to buy an important tool now: the virtual mirror. With this innovation solution, the end user can already admire himself or herself in a new suit or dress even if the apparel does not exist in the store.
Published on: 04/10/2013
DISCLAIMER: All views and opinions expressed in this column are solely of the interviewee, and they do not reflect in any way the opinion of Fibre2Fashion.com.