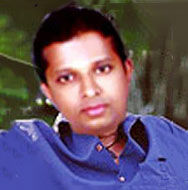 Mr Sujeev Kumar
CEO
Kairali Exports (Ayurvastra)

Company Details
Business Area:
Dyeing, Processing & Garmenting Wellness(Ayurvedic) fabrics weaved, dyed organically
Turnover:
Above 10 crores
Export Capabilities:
5 tonnes fabrics per day
Clientele:
America / Europe / Middle East
Ayurvastra deals into a very niche segment of Organic textiles. How do you find current movements in this field, and what is its potential from investments point of view?
Ayurvastra or Organic Textiles is the future textile options. Garment consumers all over the world have realized the health hazards created by the chemical processed textiles, so there is the boom in the eco-friendly garments like Ayurvastra.
Ayurvastra concept is a traditional dyeing method followed in India. Like Khadi, India is also one of the largest producer and exporter of eco-friendly fabrics. Indian organic textiles are considered best in the international market.
Continued use of chemicals in the textile will pollute the natural resources endangering all. It is harmful to the working community and is also ultimately environmental damaging. So to avoid this we are creating an alternative method of dyeing textiles, thus reducing the damage to mother Earth. Therefore shouldering the league the government should define some policy, which will encourage the alternative methods, thus protecting the people from these hazards.
The government also needs to educate the people about the need of the organic cultivation and need to buy organic garments.
In US and Europe there remains a good demand for the natural dyed and eco friendly fabrics. There is a good scope for the organic based garments, so definitely it is a good option to invest on the organic based textile manufacturing or marketing. The customer base for the Ayurvastra wellness clothing increasing day by day shows the potential of this sector.
*******
Published on: 08/07/2011
DISCLAIMER: All views and opinions expressed in this column are solely of the interviewee, and they do not reflect in any way the opinion of Fibre2Fashion.com.