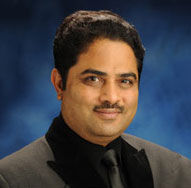 Mr. Ujwal Lahoti
Executive Chairman
Lahoti Overseas

Company Details
Business Area:
Exports of Cotton yarns and other textile products
Being pioneers in the yarn segment please share your comments on cotton yarn market movements across the world & in India. How do constant policy changes in cotton affect your kind of business?
India is a major player in Cotton yarns, having biggest market share in global markets. The main strength is raw material availability within the country and quality of spinning is enhanced with the latest techniques and addition in capacities.
The movements of cotton yarns for exports from India are showing good growth since beginning of this financial year. Even though the demand for end products is not so great, raw material movements from India is growing. Major buyer is China, followed by Bangladesh and Latin American countries. The growth is still expected to continue as discussion for reduction of additional duties imposed in Mediterranean countries is going on. On the other hand, capacities in spinning are also increasing.
Valued added items like fabrics are also having very good demand as most of the decentralized sector in weaving is getting very busy, resulting in increase of domestic yarn demand. Local demand for high quality Cotton and Blended yarns is growing very well.
Now everybody is looking at the new season of cotton crop and the price movements which may get changes in the cotton yarns and fabric prices. But, demand wise, it should be increased as many countries have not bought quantities of yarns and fabrics, if compared to the preceding year.
As last year Government adopted policy to put a lot of restrictions on exports of Cotton yarns, many markets got disturbed due to the inconsistent supply and abnormal price movements. Due to such problems, markets in few countries shifted to other sources. This year Government looks for higher target of textile exports all over and we hope no such new surprises get introduced.
*******
Published on: 11/09/2012
DISCLAIMER: All views and opinions expressed in this column are solely of the interviewee, and they do not reflect in any way the opinion of Fibre2Fashion.com.