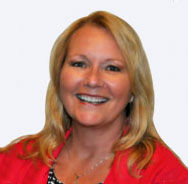 Nancy Hunze
Sales and Marketing Manager
Miller Waste Mills

'The growing trends of eco-friendly fabrics and sustainable textiles are a big part of the emerging textile future'
Company Details
Business Area:
Recycled products
Do you view recycled clothes as the future of textile and fashion industry? Which will be the countries or regions with high adoption of recycled clothes?
Earlier this spring, the first "International Textile Recycling Summit" (ITRS) was held in Miami Florida, with representatives from all over the world in attendance. Ideas were tossed around, concerns were brought to light, and new technologies were discussed. Because textile waste has such a negative impact on our environment, it has become a very hot topic globally. Discussions covered the challenges of clothing/textile collections, reclaimed wiper issues, fiber conversion technologies, and future innovations in the processing of textiles.

Close attention is being paid as to the content of textiles and the future ability to recycle it at the post-consumer level. There are tools available to measure and evaluate the environmental performance of textile products and identify improvement opportunities. The growing trends of eco-friendly fabrics and sustainable textiles are a big part of the emerging textile future. Conscientious consumers are searching web sites for fabrics that are considered "Green" and they are moving toward a more eco-friendly wardrobe.

Textile recyclers are looking at various ways for reuse. Miller Waste Mills and other companies such as ours are working with a wide range of industries to tap into this commodity by create new products using various textile waste streams. We have all seen the innovative products that have been developed for the sake of recycling plastics; I believe the future will show as much, if not more innovation in the textile recycling industry.

As consumers and businesses are becoming more aware of the negative impact that textile waste has on our environment and the many opportunities available for reuse, the higher the demand has been for Research and Development teams to work with industries to develop products that will meet their specific needs. This increase in interest has exceeded our expectations at Miller Waste Mills.

Concern for our environment has driven this industry. As conscientious consumers and industries continue to get involved in making the "Green" choice, there will be a greater need for eco-friendly textiles to be produced and recycled at the post-consumer level.

Published on: 22/08/2014
DISCLAIMER: All views and opinions expressed in this column are solely of the interviewee, and they do not reflect in any way the opinion of Fibre2Fashion.com.