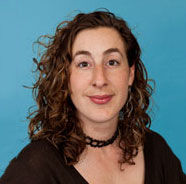 Ms. Tamara Sender
Senior Consumer Analyst
Mintel Group

Company Details
Business Area:
E-commerce, fashion, retail & industry analysis
Men are increasingly shopping via mobile devices and Internet for clothing. How do you perceive this trend and how retailers can benefit from it?
Shopping online via mobile devices is still at present a small market, but the potential for growth for menswear is huge. This is highlighted by the research that shows that security is not really an issue for male users of mobile devices and that significantly fewer than average numbers have experienced slow loading times or had problems with paying for the product.
While men are increasingly using different devices to shop online for clothes, seven in ten still used laptops or desktops to purchase men's clothing. Only a quarter of male online shoppers who own a tablet and one in seven who own a smartphone have used it to pay for menswear.
Men are browsing and buying clothes online and in-store interchangeably, with six in ten online shoppers comparing prices of clothes and other menswear items online via their laptops and three in ten reserving online and collecting in-store.
Comparing prices online before buying has become common practice among men on their desktops, but more men are using other devices to browse for clothes whilst on the go, with one in ten smartphone users who have bought clothes online researching a product online using a retailer's Wi-Fi and one in eight browsing for a product while shopping in-store.
A third of men buy their clothes online, but are less likely to buy other items of menswear via the Internet. Only one in ten males purchase innerwear online, showing the potential for retailers to push purchases of innerwear when men buy an item of clothing. Online clothes shoppers are biased towards 25-34s.
Men are increasingly spending their money on designer brands and continue to invest in quality items, resulting in ongoing demand for premiumisation in the menswear market. As 25-34s overtake the younger 16-24s to become the most frequent clothes shoppers, young fashion retailers will need to grow their customer base to include these slightly older consumers. This age group tends to prefer to invest in quality items that will last, which means that retailers such as H&M and River Island could have more premium collections focusing on quality targeting these consumers.
Consumers are increasingly using smartphones to browse for fashion whilst on the go, although increased uptake of tablet computers and their convenient size for shopping is making them more popular for actual purchases.
Over half of men are putting off buying clothes online due to not knowing if clothing will fit. A new service provided by Fits.me offers online shoppers a virtual fitting room that uses a person's measurements to create a visual indicator of how the garment will fit the customer. As more retailers begin to offer this service it will make it easier for men to buy the correct size in clothes and will reduce returns that are costly for retailers and inconvenient for customers.
Published on: 04/05/2013
DISCLAIMER: All views and opinions expressed in this column are solely of the interviewee, and they do not reflect in any way the opinion of Fibre2Fashion.com.