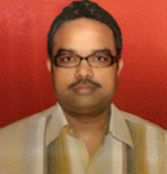 Narendra Somani
CFO
Modelama Exports Limited

'Pre-shipment credit and supply chain finances are the most desirable options for exports'
Company Details
Business Area:
Garment manufacturers and exporters
What are the challenges faced by an exporter in terms of funding and financing? What are the most desirable forms of financing?
Exporter works on very thin margins in view of increased cost on various factors. It is very difficult to arrange funds at competitive prices for businesses to accommodate the finance cost. There are very limited avenues to get finances. It is very helpful when buyers extend supply chain finance arrangements which allow exporters to get funds at optimum cost and rotate money faster.
Normal banking arrangement is not sufficient for export business. An exporter is bound to compete with the whole world and meet buyer expectations. Supply chain finance plays a very crucial role in export finance which should be easily available to exporter.
Availability of export finance is always an issue. Current environment is not conducive for exports. After withdrawal of interest subvention, it is has become challenging for us to manage the finance cost.
Supply chain finance is the best suitable mode of finance for exporters. Then it comes to trade finance, as other modes are a bit costlier in terms of prices. Pre shipment credit and supply chain finances are the most desirable options for exports.
Cloud based platform is a wonderful system to expedite the process and to reduce manual interventions.
- Mary Christine Joy

Published on: 15/10/2014
DISCLAIMER: All views and opinions expressed in this column are solely of the interviewee, and they do not reflect in any way the opinion of Fibre2Fashion.com.