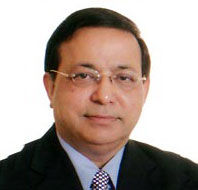 Mr Abdul Matlub Ahmed
Chairman
Nitol Niloy Group

Company Details
Business Area:
AUTOMOBILE PLANT, INSURANCE, LEASE & FINANCE, CEMENT MILL, PAPER MILL, (DENIM)
Turnover:
Consolidated BDT 16 bn
Clientele:
(at moment) Bangladesh; (near future) India and others
Nitol Niloy Group- such a diversified firm is entering into market of Denim. Is Bangladesh that lucrative for Denims? What are the impediments that investors face therein?
Bangladesh is getting stronger in the textile sector. China, India and other traditional sources are getting costlier mainly due to high cost of labor and local rules supporting high salaries. Here it is still low and will continue to do so as the population is still booming and the opportunity for employment is still low. We feel till 2025, Bangladesh will still have attractive labor rates. Denims export from Bangladesh is increasing fast. Only last year there was over 30% growth which is unthinkable in today's condition. As the world becomes more and more dependent on Bangladesh for its Denims requirements, Bangladesh then will mature into the higher cost / higher quality denims. This is where we will enter with Arvind- our Indian denim partner.

The main impediments are power and gas. Since the already established factories are having gas and power, new ones have to cater on their own. The energy price differs for the new ones. However, the new industries have better machinery and better technology. I feel that it balances off, and with the increased demand it is very profitable to enter this field.


Published on: 20/06/2011
DISCLAIMER: All views and opinions expressed in this column are solely of the interviewee, and they do not reflect in any way the opinion of Fibre2Fashion.com.