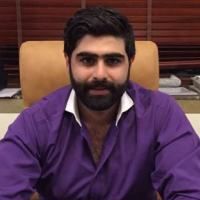 Neel Sawhney
CEO
One Friday

'The share of kidswear segment in the online sector is still small in India. But the trend is changing swiftly with the emergence of Indian kidswear brands.'
What is the overall size and growth of the market for kidswear in India? What share does it occupy in the online apparel segment? What challenges does selling kidswear online pose?
India is one of the most promising markets for apparel, owing to mushrooming economic activities and widening consumer base. The kidswear market in the country is worth US$ 10 billion, but it is still unorganised. Of late, due to the establishment of organised retail, we have witnessed increase in awareness for kidswear brands. The market is now growing at a compounded annual rate of 10 per cent and is likely to touch US$ 22 billion in 2023.
The share of kidswear segment in the online sector is still small in India. People prefer to buy offline for their little ones. But the trend is changing swiftly with the emergence of Indian kidswear brands. As of 2015, the sales of children's wear through online portals was only 1 per cent of total kidswear sales. With the introduction of Firstcry and incorporation of kidswear on Myntra, Amazon and Flipkart, sales have increased.
The market is getting competitive with time, as new players enter. The huge online platform offers more than required options. Earlier, the Indian market was majorly comprised international brands. Now, people like Indian brands too. Brands are focusing more on quality products with affordable and fashionable options. The market is also fragmented by age group. The 0-2 years category has mostly local brands but above the age group of 8 years, the market is evenly divided between local and international brands.
People in India are still going for the same pricing and styles to mom and pop shops, although they are not brand-conscious. These customers prefer to touch, feel and try the garment on their kids before buying them and the sizes and quality of the cloth differs with every brand.
Published on: 27/05/2016
DISCLAIMER: All views and opinions expressed in this column are solely of the interviewee, and they do not reflect in any way the opinion of Fibre2Fashion.com.