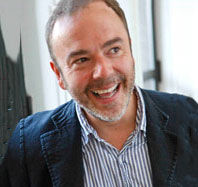 John Patrick
Designer and Founder
Organic by John Patrick

Company Details
Business Area:
Sustainable fashion
What have you got to say about green washing in the fashion sector? How do you rate awareness about this concept in the global fashion sector?
Better Public Relations (PR) seems to be very important for the big brands these days. They can run all over the world, but they cannot hide.

Most of the large brands engage in green washing. They have not yet chosen to develop open and transparent supply chains, because they are not truly committed to the ethical movement. They are just trying to stay on trend; that is what they chase and follow. Fast fashion trends have nothing to do with a real, healthy supportive supply chain creation.

Making "green" clothing collection, but producing them unethically is an oxymoron.

Designers need to become 100 percent transparent in the 21st century.

Consumers all over the world are not completely aware of the concept of green washing. The consumers are the victims of the unscrupulous billion dollar companies who are pulling the tricks. Poor customers have no idea of it. They believe what they read.

"Has this been made ethically" needs to become the first question that the consumer asks when looking at a garment. Large chains need to be pressured to make things locally and with more transparency.

Published on: 29/03/2014
DISCLAIMER: All views and opinions expressed in this column are solely of the interviewee, and they do not reflect in any way the opinion of Fibre2Fashion.com.