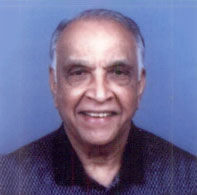 Mr. Ranjit Shah
Director
P.S. Apparels

Company Details
Business Area:
Garment manufacturing and export
Export Capabilities:
100,000 pcs / month
Clientele:
USA, Japan, Europe, Mexico and Canada
How do you see the garment manufacturing sector faring currently in India? What are the determinant factors?
Garment manufacturing sector can be divided into basically two broad manufacturing bases.
One - is small and medium type manufacturing jobbing units that specialize in small lots with multiple size ratios with multiple trimmings embellishments attached to the garments, which does not permit larger lots, that can be effectively produced only on a small scale operation.
Then, you have the second category, which is usually between 750 to 1000 workers fairly large size factories, that are involved in larger runs in standard styles not greater variable ratios than standard S – M – L – XL and very standard in character of cut-make-and-trim.
Again here, depending upon the type of customers of people like Wal-Mart, Target, K'Mart while they have larger runs in standard formats because of huge number of stores, but they still have to depend on this smaller job units to complement their big runs. These customers are over the years mostly Americans in character and background, have expanded in Europe and other countries in South East Asia also, in last few years.
In view of active competition and different nature of trends of demand, there is a considerable variation in job lots in the same group of K'Mart stores in USA, in Europe and in Asia. This is because apparels are still with a standard brand, is a consumer market, subject to local fashion trends, so subject to small local adjustments of styles.
Determining factors – Let us take example. When we started business some 35 years back, our major customer was 'Levi's'.
Levi's at that time had factories all over USA, mainly on the Southern part of USA near border of Mexico, to take advantage of cheaper labour. As exporters from India, we did not manufacture any Jeans, Levi's basic product, but manufacture shirts that complemented their product range of Jeans to assist sales of Jeans in their own stores.
Slowly as cost of production went up higher and higher, Levi's slowly started closing one factory after other factories. Finally they took a decision to do completely outsourcing entire product range. This happened to most of the popular labels in USA, which was our basically largest market.
(Contd.)
Published on: 04/07/2012
DISCLAIMER: All views and opinions expressed in this column are solely of the interviewee, and they do not reflect in any way the opinion of Fibre2Fashion.com.