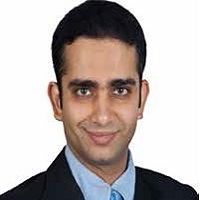 Pratik Bachkaniwala
Managing Director
Palod Himson Machines

How big is the Indian textile machine market? Which machines have appeal in domestic & export markets? How much do you invest in R&D? Share your views on the current textile package
The weaving machine market has the most potential in India. The ratio of shuttle loom to shuttleless looms is the utmost in India. Hence, huge replacements are happening in this sector. In the decentralised sector, rapier machines are being installed in large quantities. But the trend is shifting to airjet machines and we anticipate large investments for airjet looms in India, in both decentralised as well as organised sectors. Yarn processing machines, especially the synthetic yarn, have not been doing well for the last few years. The market has shrunk drastically over the years. Even our Chinese counterparts have the same opinion of their country. However, fabric processing machines are picking up as the country is getting ready for modernisation and replacing machines with more automation and reduced energy consumption. This market will be growing in the next few years.
In India, Surat will always remain one of the largest market for our range. However, textile market is price-sensitive hence every time we may not get a larger part of the pie. Other regions that are promising are National Capital Region (NCR), Coimbatore and Ichalkaranji.
Although in terms of textile machinery, the largest market outside India is China, where we do not attempt to supply. For other regions, we have to compete with the Chinese. Hence, exporting to countries which have special trade treaties with China is difficult for us. Our government must sign trade treaties with such developing nations whereby our competitiveness with the Chinese can be on the same level. But for exports, we have a good customer base in Iran, Sri Lanka, and Nepal.
In regards to R&D, we do not follow fixed pattern. Whenever we see an opportunity or a gap in technology, we do not shy away from such an investment. But in our range of products, we mostly follow the footsteps of European or Japanese makes. We go with a vision to grow by 8-10 per cent in top line for next 2-3 years.
The new textile package dovetails with the Make in India initiative, focusing on labour reforms, boosting manufacturing capabilities, and increasing export competitiveness; it will be helpful to grow Indian garment sector thus all the downstream industries will get a boost.
In my opinion, the industry needs support on just two major aspects from the government. First, consistency and transparency in subsidy schemes like TUFS. And second, provide level-playing field to Indian manufacturers of textile machines in terms of duties, taxes and subsidies.
Published on: 13/09/2016
DISCLAIMER: All views and opinions expressed in this column are solely of the interviewee, and they do not reflect in any way the opinion of Fibre2Fashion.com.