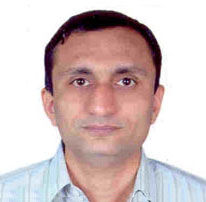 Mr. Shailesh Vora
Mgr. (Intl Sales-Textiles)
Pidilite Industries Ltd

Company Details
Business Area:
PIGMENT & PRINTING Chemicals
Turnover:
(Group) Rs. 2500 crores
Clientele:
India, South East Asia, Africa & Neighbouring Countries
In the wake of happenings in textile yarn / fabrics market, how is allied dyes & chemicals sector doing?
It is otherwise a growing market, barring the slowdown for last three months in textile industry because of the high cotton price inventory of cotton. Dyes and chemical industry has also faced problems of sudden price increase six months ago, and now prices dropping steeply are posing issues of inventory management.
On the technological front eco-friendly innovations are ruling R&Ds as the products meeting requirements of ecological compliances are high in demand from European and US buyers, as well as big labels.
However, because of sluggish demand in their end market, there are more price sensitive purchases.
Low demand, labor shortage in textile industry, shortage of skilled manpower and technicians remain some of the challenges impacting the sector adversely.
*******
Published on: 11/10/2011
DISCLAIMER: All views and opinions expressed in this column are solely of the interviewee, and they do not reflect in any way the opinion of Fibre2Fashion.com.