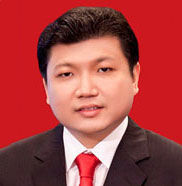 Mr. Iwan Lukminto
President Director
PT Sri Rejeki Isman

Company Details
Business Area:
Spinning, Weaving, Dyeing and Garments
Where does the Indonesian textile manufacturing industry stand at the global level, as of today? What challenges the industry is facing and how they can be overcome?
Currently, the Indonesian textile industry is in focus in the entire Southeast Asian region. Several expansions and new investments have been witnessed and the Government realises the industry's growth potential.
There are various reasons that can be attributed to the development in the Indonesian textile industry. Firstly, with the large investments received from various national and international firms, the Indonesian textile industry has been able to deliver excellent results in the last few years. The results can be seen in the rise in demand for all textile manufacturing and processing sectors of Indonesia.
Secondly, the rise in cost of processing yarn in China has caused the country to begin importing yarn worth larger amount. Some Chinese textile manufacuters are planning to start investments in neighbouring countries to keep up their competitiveness. The Indonesian market is among the most prefered investment destination for Chinese entrepreneurs, especially for manufacturing of yarn and fibre.
Thirdly, most national and international banks, in the recent years, have recognised the improved scenario in the Indonesian textile industry. As a result of which, the banks have started giving loans to Indonesian manufacturers for replacement of the old machines with new technology.
Today, the Indonesian textile industry is a major contributor to the nation's economy. This sector supports Indonesian exports and also provides employment to about 2 million people (not including indirect jobs). The textile industry accounts for almost 11 percent of the total manufacturing workforce in Indonesia. The Government, thus, has a road map aimed at supporting progress in the textile industry.
This year, I see that the competition among the manufacturing units has increased due to a lot of new investments in the textile industry, as compared to last year. Those companies who have not invested in adopting new machines and technologies may go out of business due to increased power tariffs and wages. In this cut-throat situation, only the efficient companies who have the purchasing power to buy raw material at the right price will be able to survive.
The challenges that are faced by the textile manufacturing industries of Indonesia have increased with the on-going uncertainties of the global economy. There has been a constant competition for survival among the Indonesian textile manufacturers in the domestic market. The Indonesian companies are no longer supplying solely to the country's demands, but they also cater to the demands from international textile and apparel market. The Indonesian textile manufacturing units need to adopt new technologies that can reduce the time, labour, money and energy spent on production, to earn some profits.
Published on: 10/06/2013
DISCLAIMER: All views and opinions expressed in this column are solely of the interviewee, and they do not reflect in any way the opinion of Fibre2Fashion.com.