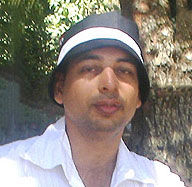 Mr. Mitesh Jagawat
Director
Rishabh Apparels - Cross Creek

Company Details
Business Area:
Manufacturing menswear - Casual & Formal Shirts
As an apparel maker and retailer in India, how do you see apparel retail shaping up? What goes into building a successful apparel brand in times when there is fierce competition in the market?
Apparel industry in India is slow at the moment due to various factors such as inflation, taxation etc. But, it is sure that the Apparel industry will grow steadily in India. India has a very huge unorganized apparel market that is manufactured in every part of the country. So, regional competition exists everywhere. As the mall culture is coming up in tier II & III cities also, this will educate the customer about the brand and quality. They will be familiar with the brand names as and when they visit malls. Hence, the organized and branded products will take shape and reach the users. Big organized retail outlets with great ambience that offer products at reasonable price will catch up the demand; brands with an attractive price tag will have demand. By looking at the global market scenario, especially India, it seems there will be growth in the apparel market but the pace will be slow. It may see a seasonal growth in 2012, but there may be steady growth in early 2013.
We are in the manufacturing of casual and formal shirts. There is a fierce competition in the market in both these categories. The mid-priced segment gets hurt from both, the upper segment market and lower segment market. This means the mid-priced brands have to compete with the upper branded garments and also with the unorganized & lower end unbranded products also.
To build a successful brand, one has to provide the best quality products with sensible pricing. It also needs innovation in products with different wash effects, patterns and styles. One has to be more aware of the global trends, styles, quality, colors, patterns, etc. To make a brand successful, we need to serve the full meal to the consumer. Today, the customers are Smart Customers, they need the best out of best. They are more aware of these aspects and are able to compare the products.
Today, we can see that customers are not just brand loyal. They compare each and every aspect before going for it. So, we have to work on very reasonable margin and offer the best product in the market which is different from other competitor brand. You need to have your presence in malls and high streets either through MBOs or EBOs of your own. MBOs are already full with a lot of products & brands and if you need to display your complete collection it can be possible through EBOs. But, today the rental for retail space is too high which requires huge investment for the set up. Big international brands have funds, but mid-segment brands like us have to face this problem. Mid-segment brand needs to raise funds for both long term investment and working capital.
Besides, these bricks and wall stores, we can build our own online stores. We have seen a tremendous growth in online retailing in past 2 years. Online retailing is sensible for any manufacturer today as the Indian consumers are now open for online buying. Innovation in Apparel is sure to work.
*******
Published on: 25/04/2012
DISCLAIMER: All views and opinions expressed in this column are solely of the interviewee, and they do not reflect in any way the opinion of Fibre2Fashion.com.