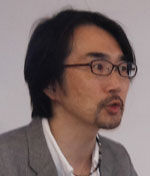 Masaki Karasuno
Creator Director of Planning Group
Shima Seiki Mfg Ltd

'In China, the production centres for textiles are gradually shifting towards South & South East Asia'
Company Details
Business Area:
Textile Machinery Manufacturer
How do you look at the prospects of Chinese textile industry in the coming years?
Textile manufacturing does not appeal to many countries because of its intrinsic nature of excessive labor orientation and it becomes unviable at some point in time. Though China is still dominant but growth of textiles & apparel industry will mostly be witnessed among emerging production centers in foreseeable future.
In china, the production centers for textiles are gradually shifting towards South & South East Asia including countries like Vietnam, Cambodia, Indonesia and other South Asian countries. SHIMA SEIKI Mfg., Ltd. has continually challenged itself to develop innovative technology to offer unique and highly value-added products.
Shima Seiki is going very well overall, particularly in Japan our business has doubled in three years of time. Going forward, there is a huge potential for our products and technology as facilitates mass production, with lesser dependence on labor & driven by efficiency & productivity. Even in markets like Europe, Shima Seiki has been able to make inroads successfully through it private exhibition & shows.
Published on: 02/07/2014
DISCLAIMER: All views and opinions expressed in this column are solely of the interviewee, and they do not reflect in any way the opinion of Fibre2Fashion.com.