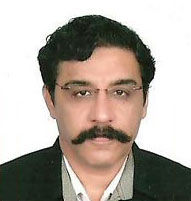 Mr Faisal Sheikh
ED
Sunflower Industries

Company Details
Business Area:
Garments (Knitting, Cutting, Stitching, Embroidery)
Turnover:
200 million PKR
Export Capabilities:
120000 Pieces/Month
Can you apprise us with garment market movements, globally? Any bottlenecks for it?
I think garment sector is faring positively and it further looks good as you know USA and Europe are out of recession.

The inventories are at lower levels. Cotton prices world over are high which will benefit garment sector, especially to cotton producing countries like Pakistan, India, China, and others.
China is importing cotton from world over, so the prices of cotton will remain at higher level, but this is also dangerous as it may make shortage of cotton and create an artificial demand.

Importing countries of garment will remain in problem as the prices of garments will fluctuate and buyers will not buy sufficient or required quantities for the season.
On the other hand, we the garment manufacturers and exporter, will remain under threat of claims as buyers think they are paying extra money compared to previous year.
The main bottle neck is high cotton prices. It should be somehow controlled countries-wise or there should be an international policy to save from gamblers, at least.
*******
Published on: 07/04/2011
DISCLAIMER: All views and opinions expressed in this column are solely of the interviewee, and they do not reflect in any way the opinion of Fibre2Fashion.com.