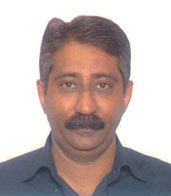 Mr. Nirmal Doshi
Director
Textile Trend Setters

Company Details
Business Area:
Freelance Textile Consultancy, Fabric & Yarn Development, Fabric Forecasting, Conceptualization & conception of Fashion
Clientele:
France, Italy, GB. Canada & Dubai
Please share with us your overview on the Indian textile industry. Which sectors are more profitable? What are the determinant factors? Any concerns that you would like to voice?
India is flourishing in Textiles and soon it will be the largest in the industry in the World. The reasons or the determinant factors behind it are -
Government TUF scheme as a result of which Upgradation of machineries is done war footing.

Cheap Labor and labor as family traditions.

Origin of Textile was from India, so, lots of knowledge bearing groups.

Creativity and Imagination power is tremendous.

Awareness of moving trends and forecast is commendable.
Profitability is very high in all sections viz. handlooms, suiting, shirting, dress fabrics, sarees, furnishings, technical textiles, and so on, except the ones who don't hire technical consultants like us. To be specific hiring any experts will help in sowing seeds of profits.
All this needs boosting from the Government and the Textile bodies. Besides, exhibitions and product display fairs should be promoted and well publicized. Even if there are Government aided Textile fairs there is only one day advertisement in low saleable newspapers. In such a situation how can it be successful! The entrepreneurs would want to visit or participate in such exhibitions and events, but they are not made aware of these.
Even though we have achieved 100% sales concepts in ready-made garment sectors, there is no Buyer and Sellers meet for other areas.
Once again I would say that the Textile Industry is the best Industry for next 100 years after Farming. India will be largest suppliers of Textiles to the World.
*******
Published on: 25/07/2012
DISCLAIMER: All views and opinions expressed in this column are solely of the interviewee, and they do not reflect in any way the opinion of Fibre2Fashion.com.