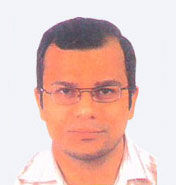 Bhavin Parikh
CEO
Vivaa Tradecom Pvt. Ltd.

Company Details
Business Area:
Men's and women's apparel
Denim prices are expected to rise in the year 2014 in Indian denim sector. Do you agree? Please elaborate. What is your outlook for the rest of the fiscal year?
There are enough reasons and conditions to believe that the denim prices may rise. However, on the word of caution, only supply chain may see and absorb the rise while retail and consumer front will largely remain unaffected.

On the manufacturing front, all are aware that input costs comprising of raw materials which include cotton, colour chemicals, and other components comprising labour, energy, ancillaries, fuel, etc. have and will head North, if not, remain stable.

Prices on retail front will largely remain stable on the grounds that demand is not emerging currently at the required rate from within this sector, and is also taking a heavy knock in some areas. Even the local demand is not sustained and remains suppressed while eagerly anticipated festive buying is yet to take off.

Despite the above, denim will largely remain buoyant among textiles market and the current phase will last not for long; may get a bit extended due to extraneous reasons like geopolitical and major economic upheaval taking place.

Expanded supply and minor slowdown apart, we read the current situation positively and anticipate a good outlook for denims in particular, for the coming times.

Published on: 05/08/2014
DISCLAIMER: All views and opinions expressed in this column are solely of the interviewee, and they do not reflect in any way the opinion of Fibre2Fashion.com.