Adidas unveils new Sustainability Strategy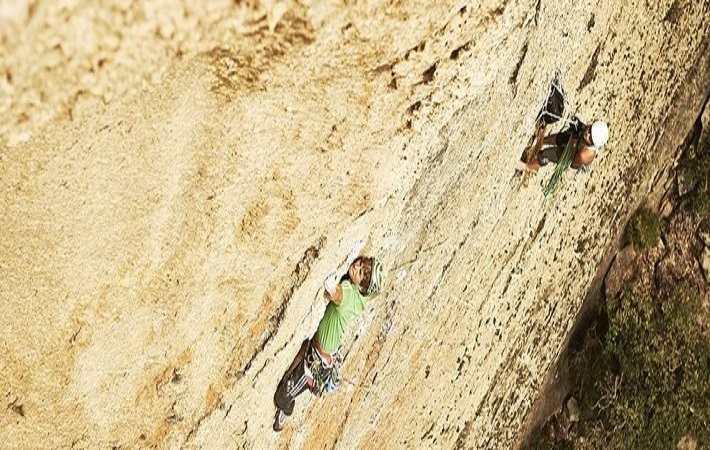 Deeply rooted in the company's core belief that sport has the power to change lives, the Adidas Group's Sustainability Strategy 'Sport needs a space' as part of its 2015 Sustainability Progress Report, translates the Group's sustainable efforts into tangible goals and measurable objectives until 2020.

Adidas launched its Sustainability Strategy on Thursday. All actions taken based on the Sustainability Strategy have a direct positive impact on the world of sport, in order to ensure that sport remains an infinite source of happiness, Adidas said in a press release.

'Sport needs a space' is the result of extensive consumer research the company has done to validate its understanding of how important sport is for well-being, values and working together as well as for overall society. The most striking learning is that 93 per cent of people interviewed said they would hate or dislike a world without places to participate in sport. According to the research, "It would be an unbearable world with little enjoyment; a miserable place with lack of energy".

"Through sport we have the power to change lives and create lasting positive social change," says Herbert Hainer, Adidas Group CEO. "At the same time, sport needs a space like a field to play on, an ocean to surf or a mountain to climb. These spaces are increasingly endangered because of human-made threats such as resource depletion, climate change or overpopulation. This is why we want to take action and be the guardians of these spaces with sustainable work that addresses these challenges."

Expanding the previous sustainability scope and building on the company's track record, 'Sport needs a space' is a holistic strategy framework that follows the entire lifecycle of sport, from the spaces where sport is 'made' (all places where products are created, designed, manufactured and shipped), 'sold' (own retail, wholesale and e-commerce) and 'played' (from the indoor court to the outdoor pitch all over the world).

Further broken down into the two main areas of product and people, the following six strategic priorities - being most material to the Adidas Group - tackle the challenges that endanger the spaces of sport.

Under the product category comes water, materials and energy. Adidas claims its approach addresses water efficiency, quality and accessibility.

As for materials, the Adidas Group is committed to driving closed-loop solutions and extending the use of more sustainable materials such as Better Cotton, Recycled Polyester and Ocean Plastic. And when it comes to energy, Adidas says it will continue to reduce its absolute energy consumption, transition to clean energy and look into energy harvesting opportunities.